Þjóðhátíð: a guide to the People's Feast in Iceland
'Heimaey 'by quinet. Creative Commons Attribution-ShareAlike
Location: Heimaey, Westmann Islands, Iceland
Dates: Verslunarmannahelgi (first weekend in August). 3-5 Aug 2013; 2-4 Aug 2014; 1-3 Aug 2015.
Level of participation: 5 - down vodka with sleep-deprived party animals on a frosty Icelandic island.
All over Iceland, bonfires are lit and vodka is shared to celebrate the ratification of the country's constitution in 1874, but Heimaey hosts the mother of all parties. Some 10,000 people make like the local puffins and flock to the only inhabited Westmann island for a music festival on the edge of the world.
Scandinavian bands like Sigur Rós take to the stage, but the music is perhaps the least remarkable aspect of the event. For starters, the stage is in the shadow of a volcano, which last erupted in 1973. The chilly climate induces an extreme degree of heart- and hide-warming camaraderie, with singsongs rolling across the site between sets. At night, the festival hotfoots it to the huge bonfire halfway up the volcano.
Not that there's much night, of course. Due to its position at the top of the map, Iceland experiences almost endless daylight during the summer, a situation that's cruelly reversed during the winter. At the festival, roving bands of 'sleep police' kindly encourage catnappers not to waste the day. The gangs' jobs are easy - most people are more interested in warming themselves with a bottle of vodka or a fellow Arctic beauty.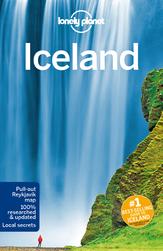 Essentials: bring your thermal underwear and a strong constitution.
Local attractions: Surtsey Island was thrown up by a volcanic fissure in 1963.
More info: Reykjavik Tourist Information Centre
See other top festivals in August here.