Beginner's guide to Hungarian wine
Budapesters love their wine and take it seriously, but in summer spritzers of red or white wine and mineral water are consumed in large quantities. Knowing the hierarchy and the art of mixing a spritzer to taste is important and will definitely win you the badge of 'honorary local'.
A kisfröccs (small spritzer) is 100ml (3.4oz) wine and the same amount of mineral water; a nagyfröccs (big spritzer) doubles the quantity of wine. A hosszúlépés (long step) is 100ml of wine and 200ml (6.8oz) of water, while a házmester (janitor) trebles the amount of wine. Any bar in town will serve you these but don't expect one at a borozó, a traditional 'wine bar' (usually a dive) where rotgut wine is dispensed by a metal ladle.
Choosing Wine
Budapest-based wine critic and writer Péter Balikó says that when choosing a Hungarian wine, you should look for the words minőségi bor (quality wine) or különleges minőséű bor (premium quality wine), Hungary's version of the French quality regulation appellation controlée. On a wine label the first word of the name indicates where the wine comes from, while the second word is the grape variety (eg Villányi Kékfrankos) or the type or brand of wine (eg Tokaji Aszú, Szekszárdi Bikavér). Other important words that you'll see include: édes (sweet), fehér (white), félédes (semi-sweet), félszáraz (semidry or medium), pezsgő (sparkling), száraz (dry) and vörös (red).
Following are Péter's five top local wines: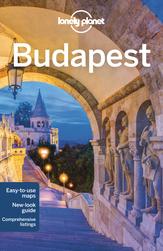 1. Laposa Badacsonyi Olaszrizling: Among the best dry white wines for everyday drinking in Hungary, this is a straw-blonde Welschriesling high in acid that has a tart aftertaste and is reminiscent of burnt almonds.
2. Szepsy Tokaji Furmint: With a flavour recalling apples, dry Furmint has the potential to become the best white wine in Hungary; Szepsy's version could pass for a top-notch white Burgundy.
3. Ráspi Soproni Kékfrankos: This increasingly popular red wine is known as Blaufränkisch in neighbouring Austria; its full flavour belies its light colour.
4. Gere Villányi Syrah: Hungary's 'newly discovered' variety of grape is making quite a splash; this one is full-bodied, rustic and simple.
5. Szepsy Tokaji Aszú (six puttonyos): Hungary's sweetest 'noble rot' wine is from the acknowledged leader of Tokaj vintners.