Ask Lonely Planet: where should I go for a holiday with volunteering?
In this excerpt from the November 2011 issue of Lonely Planet Magazine, our travel editors advise a reader where to go for a one-month holiday with a volunteering bent.
1. Cambodia, recommended by Asia-Pacific travel editor Shawn Low
Cambodia is perfect for volunteering. The Cambodian smile is as legendary as it is warm; additionally, English is understood in most larger towns. NGOs have set up shop in the major cities of Siem Reap, Phnom Penh and Battambang, creating myriad volunteering options in or near places with fairly good infrastructure. Project-wise, there are schools you can help build or teach at, and orphanages and training schools that impart life skills. Rural areas need help improving healthcare and sanitation as well as assistance with agricultural projects. For more information try globalteer.org, volunteer-cambodia.com or projects-abroad.co.uk. When you're not volunteering, explore the ancient temple complexes at Angkor or kick back on the beach in Sihanoukville.
It sounds like Guatemala would be a great place for you, with plenty of fun travel experiences and tons of volunteering options. There are a dozen schools that arrange volunteering, such as Juan Sisay. One I've enjoyed is volunteering at a Spanish-language school in the colonial city of Quetzaltenango (Xela), which is set in the highlands near Mayan villages and volcanoes. It's cheap: a week's tuition, room and board with a local family, while helping Mayan kids to learn English, costs £115 /€131/$US181. EntreMundos lists a number of programmes in Guatemala, such as spending two weeks helping install safe stoves in mountain villages outside of Xela. American Airlines flies to Guatemala City via Miami or Dallas.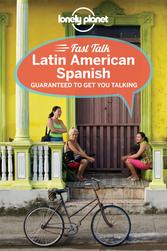 3. Sudan, recommended by UK travel editor Tom Hall
Few would consider visiting Sudan, but it is one of the safer places to travel in Africa and the friendliness of locals is at odds with its often bad image overseas. Many volunteer placements require you to commit to more than a month's stay, simply because of the time it takes to learn the ropes. If you can go for longer, the Sudan Volunteer Programme offers teaching opportunities (svp-uk.com). Bmi flies from Heathrow to Khartoum. For shorter Africa trips, see what Earthwatch can offer. The 15-day project that helps conserve Kenya's black rhinos costs from £1,915 / €2,195 / $US3,023 for 15 days, minus flights.