Crete Small-Group Evening Stargazing Tour including Dinner
Cultural & Theme Tours in Greece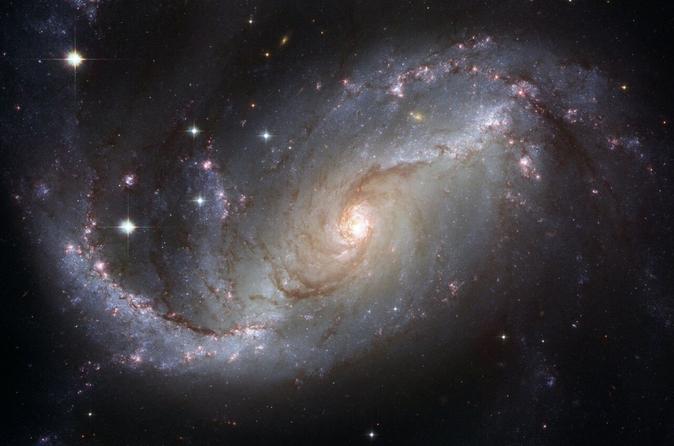 Image by Viator
Information from Viator
Tour description
Do you know your Zeus from your zodiac? We're diving into ancient Greek mythology and astronomy (along with some ancient recipes) on this star-studded, food-fuelled adventure! Crete is one of the best places for stargazing, and we're going to pair the sky with our stomach as we learn to read the constellations before digging into a traditional Minoan meal. Best of all, it's all for good, supporting a local sustainability training centre!
Crete isn't just beautiful by day — it's also gorgeous by night! And we're going to soak it all up with this nighttime tour that doesn't look out over the water, but up into the sky.
On this Crete tour, we'll go stargazing and search out constellations and the Milky Way, with our own personal astronomer who will show you how to seek out stars through a telescope and with the naked eye. Don't worry, you don't need any knowledge of the sky — this tour is for all levels, from wannabe astronomers to experienced sky scanners!
We'll meet just after sunset at the European Sustainability Academy, a training centre that helps local businesses to be more environmentally responsible. It's also the first facility of its kind in Europe, located in the lovely Drapanos village in the Apokoronas region in Chania. Drapanos also just happens to offer some of the best viewing conditions on Crete.
Once we arrive, we'll sip on a local organic wine and look to the sky. Your host will explain what we're seeing when we look at the stars, what a constellation is, how to recognise them, and how to read a sky map. You'll learn about the ancient cultures that used the stars in their mythologies, and how the night sky would be read to predict upcoming seasons.
Your intergalactic experience will end with a mouthwatering dinner under the stars, slow cooked in ceramic pots just as Cretans did in ancient times. We'll dig into authentic Cretan dishes (both meat and vegetarian options) featuring locally farmed products, as we discuss ancient Greek mythology and its connection to the sky above (after all, most of the constellations with which we're familiar come from ancient Greece!). We'll finish it all up with a delicious dessert before leading you back to your hotel.
What's included
Local English-speaking guide
Transportation to and from the venue
3-course dinner
Glass of wine (fresh orange juice for children)
Hotel drop-off (selected hotels only)
What's not included
Additional food and drinks
Souvenirs or personal shopping
Gratuities (optional)
Hotel pickup
Highlights
Family friendly
Get inside tips from a local
Pickup from a centrally located meeting point
Dinner included
Free drinks included
Led by a local guide
---