Oktoberfest: the ultimate guide to Munich's beer festival
Himmel der Bayern by Nico Kaiser. Creative Commons Attribution-Sharealike licence (CC BY-SA 2.0)
First held in 1810 to celebrate a royal wedding, Oktoberfest now hosts partiers from around the globe, visiting Munich each year to drink 6.5 million litres of beer.
Location: Theresienwiese, Munich, Germany
Dates: 16 days from late September to early October
Level of participation: 5 – messier than a stag night
In 1810, a horse race was held to celebrate Bavarian Crown Prince Ludwig's wedding. The jamboree was such a rip-roaring success that it became an annual event and morphed into today's famously large and ribald party. The horse race was dropped in 1938, because everyone was only interested in one thing: beer.
The amber nectar is enthusiastically quaffed by more than six million Lowenbräu-lovers, from local, lederhosen-clad gents to antipodean gangs. Sitting at long trestle tables with thousands of other beer monsters in huge, multi-floored tents, the international inebriants work their way through more than 6.5 million golden litres. The festival's healthy diet also includes some 500,000 chicken, 104 oxen and more than 50,000 pork knuckle servings.
The merriment begins with the Brewer's Parade, which proceeds through the city centre from Sonnenstrasse to the festival meadow at Theresienwiese, nicknamed 'd'Wiesn' (dee-veezen). The lord mayor stands before the thirsty masses and, with due pomp, ceremony and a mallet, opens the virgin barrel by slamming home a wooden tap. He exclaims O'zapft ist!' (It's tapped!) and the crowd cheers, though they are possibly less impressed by the mayor than the buxom waitresses in laced bodices. Soon the waitresses will be doling out the Bavarian brew, drunk by the 1L Mass (tankard).
To make matters simple for those who have just consumed one pretzel and three steins, only one type of beer is available. In the paraphernalia-decorated marquees run by Munich's major breweries, Lowenbräu et al serve specially brewed 'Octoberfest-Bier'.
More challengingly, you pay using special tokens sold by the tents and generally must be seated to get served. Negotiating such rules could prove tricky for drinkers on their way to becoming a Bierlichen (beer corpse), but such casualties will probably be busy with wildes Bieseln (wild peeing).
At the weekends, and after the first ceremony, it can be tricky finding a seat. But there's plenty of entertainment that doesn't involve glugging frothy tankards until oom-pah bands sound appealing. Just check out the sheer scale of the world's largest drinking competition. It employs more than 10,000 people and has its own police force, lost and found office, childcare centre, fire brigade, consumer protection unit, baggage checkroom, post office and first-aid station. It installs its own sewage system, power stations, U-Bahn terminal and, of course, 1000-plus Portacabins.
At night, drunks blink confusedly at the dazzling carnival with its roller coaster and Ferris wheel. Amid the high-tech rides, a few nostalgic favourites have survived. There's Germany's last remaining flea circus, a fixture since the 19th century, and the Schicht'l Tent, where sleight-of-hand beheadings are a speciality. That's one way to become a beer corpse…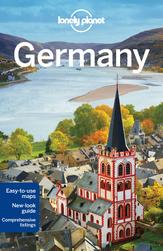 Essentials: Tuesday is Family Day, with reduced prices for sideshows and rides. Book accommodation months in advance.
Local attractions: Alte Pinakothek houses one of the world's finest collections of Renaissance art. Oktoberfest participants rarely see it.
More info: www.oktoberfest.de/en
See other festivals in October here.