Starkbierzeit: a guide to the festival of strong beer in Bavaria
'Eisbach Surfers #1' by siegertmarc. Creative Commons Attribution 
This is an excerpt from Lonely Planet's A Year of Festivals.
Location: Paulaner Keller, Munich, Germany
Dates: Two weeks around St Joseph's Day (19 March)
Level of participation: 5 – a fortnight of beer and cheer
Meet Oktoberfest's little brother – the tougher, more down-to-earth sibling whose company can be enjoyed without the crowds. For Bavarians, Starkbierzeit is like the opening of the fridge door to a new season of beer drinking, coming just as winter disappears and summer begins to peep over the horizon. For them it's such a momentous occasion that Starkbierzeit has been christened the 'fifth season'. A celebration not just of any old beer but entirely of strong beer (and the only time of year this beer is available in Munich), Starkbierzeit is a time when brewers parade their most lethal amber ales, the doppelbocks, which have alcohol contents above 7%. The festival harks back to the ground-shifting work of Paulaner monks in the 17th century, who brewed the first thick and near-chewy doppelbock to help them through their Lent fast. Lent may be less rigorous today but that's apparently no reason to give up the tradition. Starkbierzeit's first keg is tapped at Paulaner Keller, the event's traditional watering hole, and you'll find stone-lifting contests – a staple event of the festival – taking place in the Löwenbräukeller beer hall. Just follow the grunts.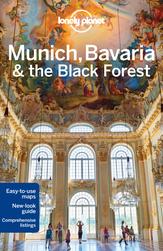 Essentials: Come with good beer legs – doppelbocks are going to really test them.
Local attractions: Grab a board and surf an inland wave on the Eisbach waterway in central Munich. Pay further homage to beer at the Bier & Oktoberfestmuseum.
More info: Munich tourist office (www.muenchen.de)
See more festivals in March here.