Christkindlesmarkt: a guide to Christmas market shopping in Nuremberg
In December in Germany, 'tis the season to be shopping. Across the country, Christmas markets spring up throughout the month leading up to the big day.
The most famous among them is the Nuremberg market, filling the city's main square with almost 200 stalls and drawing in around two million people.
Baubles for sale at Nuremberg's famous Christmas market. Image by charley1965 / CC BY-SA 2.0
Location: Hauptmarkt, Nuremberg, Bavaria, Germany
Dates: Friday before Advent Sunday to 24 December
Level of participation: 5 – did somebody say shopping?
The market opens with a 'Christmas angel', dressed in a golden gown and with hair like a barrister's wig, reading a five-verse prologue. The reading concludes with the words, 'do rejoice when Christ child now invites you all to see this market. Whoever comes to visit shall be welcome.' And why wouldn't you be welcome when it's all in the traditional Christmas spirit of making a euro?
Other than Christmas treats, one thing Nuremberg's market does have is great history. It's thought that the first Christmas markets were held in Hauptmarkt in the 16th century, and there's documentary evidence of their existence dating back to the 1620s. After a decline in their popularity in the late 19th century, they were revived by the Nuremberg-loving Nazis in the 1930s.
Visitors queue at a Bratwurst stall. Image by karaian / CC BY 2.0
Known as the 'Little Town from Wood and Cloth', the market is a one-stop shop for Christmas goodies. If you want Christmas tree ornaments, cribs, candles, toys, gingerbread, fruit cakes or just that elusive bit of Christmas Bratwurst you'll find it here. For a little something that can only have come from the Chriskindlesmarkt, consider picking up a few Nürnberger Zwetschenmännle, or Nuremberg Prune Men, small figurines made from dried fruit (just the thing if Christmas lunch leaves you a little plugged up) – you'll find them at around 10 stalls.
To keep the kids extra happy, there's the Kinderweihnacht, or Children's Christmas Market, in adjoining Hans Sachs Platz, where the littlies can spin on merry-go-rounds and chug along on steam trains. The Christmas Angel (who remains the figurehead for the market throughout the month) also turns up twice a week here to read stories to the kids.
A traditional fairground ride at Kinderweihnacht in Nuremberg. Image by Tourismus Nürnberg / CC BY-SA 2.0
If you can't make it to Nuremberg but still want to catch a Christmas market, don't despair. More than 50 German cities host such markets, as does Chicago, where a German village is re-created and Nuremberg's own reigning Christmas Angel presides over events.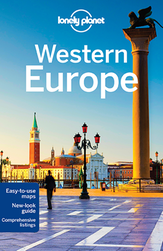 Essentials: There's a reason Santa wears so much clothing…it's winter, so rug up. The Chriskindlesmarkt is open from around 9.30am to 8pm most days (to 10pm Friday and Saturday).
Local attractions: Tortured by your Christmas purchases? Then check out the gory Lochgefängnisse (Medieval Dungeons) beneath the Altes Rathaus, though you might want to do so before you eat. For more horrors visit the Reichsparteitagsgelände (Nazi Party Rally Grounds). Much of the outsized grounds were destroyed during Allied bombing raids, but enough is left to get a sense of the megalomania behind it.
For more information, visit the Christkindlesmarkt website (christkindlesmarkt.de).