La Pourcailhade: a guide to the Pig Festival in the Pyrénées, France
'France, Hautes-Pyrénées, Catchet' by chakchouka. Creative Commons Attribution-NoDerivs
Location: Old Market, Trie Sur Baïse, Hautes-Pyrénées, France
Date: second Sunday in August. 11 Aug 2013; 10 Aug 2014; 9 Aug 2015.
Level of participation: 5 - not recommended for dieters
The smell of roast pork fills the air at this porcine celebration, which gives a boost to the declining pig-farming industry. In fact, it's universally enjoyed, because it gives everyone an excuse to do an impression of a porker at the swill trough.
Trie Sur Baïse, once the country's largest pig market, fills with decorative piggy displays in shop windows. In the old market, waiters flourish pigtail corkscrews and banqueters happily dig in until it's time for the spectacular sports. The Piglet Race pits the speediest runts against each other, but the strangest contests are purely human affairs. In the Black-Pudding-Eating Competition, men force down yummy lengths of congealed blood stretching over 1m. The judging criteria are simply 'how much and how fast?'
But the event that challenges entrants to really make pigs of themselves is the Cri do Cochon (pig-squealing championships). Contestants not only imitate our pink friends, but represent various stages in the twisty-tailed life cycle. Starting with the squeals of newly arrived piglets, they cover the whole gamut of pivotal moments in the pen, from the grunts of lovemaking to the wheeze of an old hog preparing to trot off this mortal coil.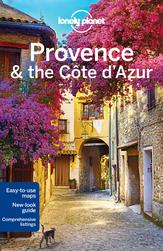 Local attractions: walk off the pork in the mountainous Hautes-Pyrénées area, where snow-capped peaks lie along the Spanish border.
See other top festivals in August here.