Delicacies of Provence & the Cote d'Azur
It was through the humble rhythm and natural cycle of the land that a distinctly Provençal cuisine – laden with sun-filled tomatoes, melons, cherries, peaches, olives, Mediterranean fish and alpine cheese – emerged several centuries ago.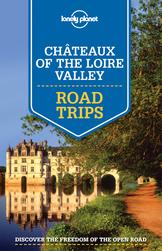 1. Bouillabaisse — Sample this pungent fish stew at least once in Marseille, perferably waterside.
2. A socca aperitif — Feast on Niçoi nibbles over drinks alfresco in Nice's old town.
3. Wine tasting — Enjoy a range of respected reds in Bandol, where the surrounding sea-facing terraced hills are the heart-throb.
4. Truffle hunting — Try your hand at snouting out these 'black diamonds' yourself near Carpentras.
5. Mountain-cheese road trip — Motor from farm to farm around Banon sampling goat's-milk cheese wrapped in chestnut leaves.
6. Thirteen desserts — Bite into one of each at Christmas to avoid bad luck for the coming year.