Two ingredients sum up Norman cuisine: salted butter and soft cheese. You'll often see dishes served à la normande in Normandy, which basically means they'll be served with a sauce made with butter, cream or cheese (sometimes even a combination of all three). This excerpt from Lonely Planet's Brittany and Normandy guide takes you through the delicious highlights of Normandy.
1. Camembert — A good Camembert should have a white rind with a sprinkling of reddish spots, and the taste should be strong and fruity.

Image of the town of Camembert by abac077.
2. Marmite dieppoise — Dieppe is known for this hearty fisherfolk's stew, served piping hot in a cast-iron casserole pan and accompanied by chips or crusty bread.

Image by tomylees.
3. Caneton Rouennaise — (vegetarians and the faint of heart should skip this paragraph) a duckling is strangled, roasted and pressed and then served in a sauce prepared from the duck's heart, liver and blood simmered in a red wine.
4. Tarte normande — a kind of apple pie with no top crust.

Image by momo_oh.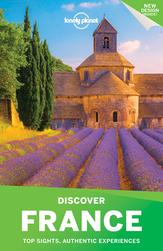 5. Calvados — with an alcohol content of at least 55%, this apple brandy certainly takes the sting out of a rainy Norman winter.

Image of an employee of a liquor store in Honfleur by Boccacino.