Cannes Film Festival: a guide to celebrating the silver screen on the Côte d'Azur
'Cannes 2008-05-08' by fr.zil. Creative Commons Attribution
Location: Palais des Festivals, Cannes, France
Date: mid- to late May
Level of participation: 3 - go star-spotting by the red carpet
Every year, for 12 days in May, this small town on France's glitzy Côte d'Azur becomes the centre of the cinematic universe, with more than 30,000 producers, distributors, directors, publicists, stars and hangers-on descending to buy, sell or promote more than 2000 films. As the premier film event of the year, the festival attracts around 4000 journalists from around the world, guaranteeing a global spotlight to anyone with enough looks or prestige to grab it. The festival has attained these starry heights despite an inglorious beginning.
The first festival was pegged to begin on 1 September 1939 as a response to Mussolini's Fascist propaganda film festival in Venice, but it came to an abrupt halt when Nazi Germany invaded Poland that same day. The event was held over until 1946. Over the years the festival split into 'in competition' and 'out of competition' sections. The goal of 'in competition' films is the prestigious Palme d'Or, awarded by the jury and its president to the film that best 'serves the evolution of cinematic art'. The vast majority of films are 'out of competition'. Behind the scenes, the Marché du Film (Film Market; marchedufilm.com) sees hundreds of millions of euros worth of business negotiated in distribution deals. And it's this hardcore commerce combined with all the televised Tinseltown glitz that gives the film festival its special magic. Official screenings take place in the huge Palais des Festivals, though you won't be able to get into any of these events - the true Cannes festival is reserved for filmmakers and the press - limiting your filmgoing to Cinéma de la Plage (festival-cannes.com/en/article/60750.html), a free outdoor cinema showing old classics during the festival, or the screenings from the Quinzaine des Réalisateurs, an alternative film festival. Tickets for La Quinzaine's films must be booked in person at the official booth at La Malmaison (47 blvd de la Croisette).
Cannes' great blood sport is celebrity spotting, and the best place for this is by the red-carpet entrance to the Palais des Festivals, where you can see the stars of whichever flick is showing that night. Crowds build up soon after lunchtime, so stake out a spot early. Alternatively, hang out on Cannes' famous promenade, La Croisette: it's lined with five-star hotels and private beaches so your chances are high.
Staying in Cannes during the Festival is unrealistic – rooms are booked months in advance by official participants. Instead, stay in nearby Antibes, just 10 minutes by train. Le Relais du Postillon (relaisdupostillon.com) has gorgeous rooms and a splendid location: in the atmospheric old town and a short walk from the station. When the festival's star dust has settled in Cannes, put your bags down at Hôtel Le Canberra (hotel-cannes-canberra.com), a boutique hotel that oozes glamour. For sustenance, you'll be spoiled for choice: on a sunny day, head to PhilCat (La Pantiéro; mains €4.50-6; 8.30am-5pm) on the Vieux Port for enormous, made-to-order sandwiches and salads bursting with seasonal ingredients. Come dinner time, book a table at the sensational Sea Sens (five-hotel-cannes.com) for culinary fireworks and panoramic views of Cannes.
To party like a celebrity, the place to be is Le Bâoli (lebaoli.com), although you will have to be dressed like a celebrity yourself to be admitted.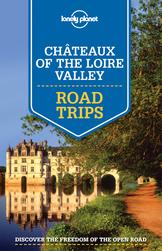 Essentials: Cannes is linked to Antibes and Nice by train (10 and 40 minutes respectively, every 20 minutes) and to Nice-Côte d'Azur airport by bus 210 (€20, 50 minutes, half-hourly).
Local attractions: To get away from festival madness for a day or an afternoon, hop on a boat to nearby Île Ste-Marguerite. With its tranquil pine and eucalyptus forest and beautiful beaches, it's definitely more Robinson Crusoe than Marilyn Monroe.
More info: www.festival-cannes.com
See other top festivals in May here.
This is an excerpt from Lonely Planet's A Year of Festivals.
This article was updated in May 2015.