Destination at a glance: Falkland Islands
On a windswept chain of islands 500km off the coast of Argentina, 'the Falklands' are a curious slice of Great Britain plonked down in the South Atlantic.
Afternoon tea and cake, English pubs and Anglican steeples remind visitors who is in charge (a detail still disputed by Argentina), while the majority of its tiny population claim British descent. Step outside of Stanley, the capital, however, and another world awaits – one where large herds of sheep roam the rugged countryside, and penguins, seals and sea lions are regularly sighted at chilly beaches across the islands. Despite the isolation, most 'islanders' couldn't imagine living anywhere else.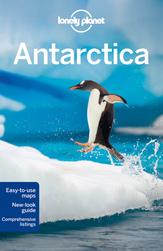 BEST TIME TO VISIT
October to March
TOP THINGS TO SEE
Stanley, a colourful seaside town with a ramshackle assemblage of buildings and distinctly English pubs
Saunders Island, a birdwatching wonderland, home to five species of penguin, plus black-browed albatross and cormorants
The white sands of Bertha's Beach, to spot dolphins and gentoo penguins
Goose Green and nearby Darwin, where some of the fiercest fighting occurred in the Falklands War
TOP THINGS TO DO
Hike to the summit of Mt Usborne, offering expansive views over Cape Dolphin and the Berkeley Sound
Feast on fresh local seafood, including snow crab, oysters and Atlantic rock cod
Photograph sea lions and elephant seals on the aptly named Sea Lion Island
Commune with the King Penguin colony at Volunteer Point
Take a scenic stroll around Gypsy Cove, taking in views over Yorke Bay and Mt Lowe
GETTING UNDER THE SKIN
Read: A Falkland Islander Till I Die by Terrence Severine Betts, a fascinating portrait of life on the islands from the 1950s to the 1982 invasion and up to the present
Listen: Ian Strange's evocative collection of animal calls on South Atlantic Islands: A Portrait of Falkland Islands Wildlife
Watch: An Ungentlemanly Act, an eye-opening film describing behind-the-scenes events leading up to the Falklands War
Eat: fantastic seafood; and organic, locally raised lamb and free-range beef
Drink: a cup of tea during a regular smoko (traditional tea break)
IN A WORD
Hi there
TRADEMARKS
British-Argentine battlefield; penguin mating grounds; snow-covered islands; near dark winters; sheep; rain; snow and plenty of it
RANDOM FACT
Anywhere outside of Stanley is known as 'camp', from the Spanish word campo, countryside. With over 500,000 sheep scattered across the islands, ruminants outnumber humans by 160 to one.