Timkat (Epiphany): tips for viewing Ethiopia's baptism festival
Fasilidas' bath, Gonder. Image by Justin Clements / CC BY 2.0
This is an excerpt from Lonely Planet's A Year of Festivals.
Location: Fasilidas' Bath, Gonder, Ethiopia
Dates: 18–20 January
Level of Participation: 2 – catch a splash of water and join in the parade
Ethiopia's most colourful festival commemorates Jesus' baptism in the River Jordan and is celebrated around the country, though it's most spectacular in the former capital of Gonder.
On the eve of Timkat, the church tabots (replicas of the Ark of the Covenant) are taken to Fasilidas' Bath. During the night, the priests and faithful participate in a vigil around the tabots. The following morning (19 January) the crowds gather around the water, which is blessed then splashed onto them, and religious vows are renewed. The tabots are then paraded back to the church accompanied by much singing and dancing.
A unique sight at the Gonder Timkat is of the faithful leaping into the baths for a full immersion 'baptism'. If you can't make it to Gonder, Timkat in Addis Ababa is also good. It's held at the horse racing track at Jan Meda Sports Ground, off Russia St.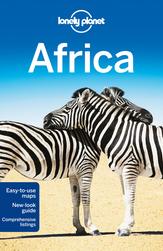 Essentials: Consider flying into Gonder if coming direct from Addis Ababa – buses take two days.
Local Attractions: Known as 'Africa's Camelot', Gonder is an evocative place. Visit the World Heritage–listed Fasil Ghebbi (Royal Enclosure; all 70,000 sq metres of it), and don't miss the artistry of the Debre Berhan Selassie church, which features 104 Ethiopian cherubs on the ceiling and a mass of artworks on the walls.
More Info: Ethiopian Ministry of Culture and Tourism (www.tourismethiopia.org)
See a list of other festivals in January here.