Gurn for gold at the Egremont Crab Fair - world's best festivals
'Buttermere Lake District Cumbria UK' by Leshaines123. Creative Commons Attribution
Location: Egremont, Cumbria, England
Date: third Saturday in September. 21 Sep 2013; 20 Sep 2014; 19 Sep 2015.
Level of participation: 4 - take the gurn challenge
This Cumbrian fest is one of the world's oldest fairs, created in a charter signed by King Henry II in 1267. Over the centuries, the event has featured a variety of once-popular pursuits, such as cock-fighting and bull baiting. But none have been stranger than the gurning competition.
Held in the Market Hall, the World Gurning Championship challenges contestants to contort their face into strange and unnatural shapes, with their head poking through an unwieldy horse's braffin (collar). Contestants sometimes surprise themselves with their gurning ability. In 2002, a BBC journalist covering the event entered the ladies' competition and won.
Originally a harvest festival, the fair kicks off with the Parade of the Apple Cart, a tradition derived from the serfs who paid their dues at the manor in wild fruit. The lord would give crab apples to the children, and today men throw apples from the cart. Another modern variation on the tradition is the costumed wheelbarrow race.
Other activities include climbing a greasy pole, Cumberland wrestling and a sprint across the moors. The biskey and treacle contest, in which participants race to gobble up enough treacle-soaked biskey (teacake) to be able to whistle, has sadly died out.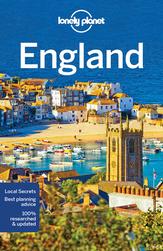 Essentials: wear your most malleable face.
Local attractions: Egremont is near the western fringe of Lake District National Park, where Wordsworth and the Lake Poets once wandered the mountains.
More info: www.egremontcrabfair.com
See other top festivals in September here.