The 10 great Oscar destinations of 2010
When it comes to virtual travel, nothing beats a movie. The best movies capture a destination perfectly - think the 1970s New York of The Godfather, the impossibly romantic Italy of Roman Holiday or even the wintry North Dakota of Fargo. After the film, you feel an irrepressible urge to get up and explore these new worlds.
Of course, not all worlds can be literally explored. We were distressed by reports that some viewers of Avatar were actually plunged into depression after realising they could never visit the wonderland of Pandora.
So we decided to take action. This year's Academy Award nominees for Best Picture take place in an incredibly array of settings worldwide (and yes, otherworld-wide as well). We went through the list and picked out some of the great destinations. This is for those who want to take off their 3D glasses and scratch that travel itch.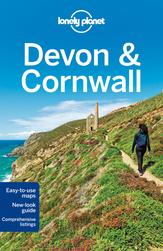 A pretty impressive list - and that's not even considering the other categories.
Have we missed any of the highlights?