Womad: a guide to England's world music festival
'WOMAD 2010' by robertsharp. Creative Commons Attribution
Location: Charlton Park, Malmesbury, Wiltshire, England
Dates: last weekend in July: 25-28 July 2013; 24-27 July 2014; 23-26 July 2015.
Level of participation: 3 - groove to the global beat
Established by World Music aficionado and former Genesis frontman Peter Gabriel, Womad festivals offer unique opportunities to hear the music of countries from Mali to Mongolia.
The first Womad (World of Music, Arts & Dance) raised its multicoloured banners in England in 1982, and the gathering in Blighty is now the flagship of a global festival network. Before it outgrew the location, the UK event took place in Rivermead, Reading, an idyllic area where World Music fans could swim in the (pre-London) Thames between watching throat singers, tabla drummers and kora players. The new venue is the leafy family seat of the Earl of Suffolk and Berkshire, so perhaps not all change is bad.
The amazing thing about Womad is the sheer diversity of the acts it assembles; not just stars like the late Ravi Shankar or West African griots, but performers ranging from South Korean percussionists to Egyptian lyre players. If you go with an open mind, you will probably catch an act that blows away the last 100 Western albums you've heard, and even begins a love affair with another culture.
Other festivals such as Womadelaide, which takes place in Adelaide, Australia, are staged throughout the year.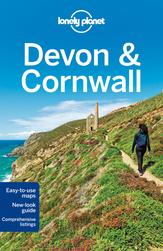 Local attractions: Malmesbury is on the southern edge of the Cotswolds, an area of green hills and stone cottages.
More info: www.womad.org
See other top festivals in July here.