Scilly Isles: 12 ideas for a perfect trip
Just 28 miles off the Cornish coast, this pristine archipelago is a taste of rural England as it once was – but with better weather. Unsure of how to spend your time in the Scilly Isles? Lonely Planet Magazine has 12 suggestions including island hopping, subtropical gardens and seaside pubs.
Where to stay
1. For a cost-effective - and delightful - accommodation option, rent a self-catering cottage from £350 per week. Contact the Scilly tourist office for more details, or try or Sibleys Island Homes.
2. Looking for luxury digs? Peaceful Hell Bay Hotel on Bryher is the Scillies' best place to stay. The spacious rooms have New England-style décor and often their own private balconies with sea view. There's a heated outdoor pool, and an in-house restaurant.
3. On Tresco, the resort style Island Hotel has bedrooms with either private garden patios or balconies with sea views. There's a tennis court, indoor pool and croquet lawn, plus bikes for hire.
Food & drink
4. End a circular walk round Bryher's coast with a meal at Fraggle Rock, one of Jamie Oliver's 'best British boozers'. Father and daughter team Chris and Kim serve wines, ales and hearty food, such as soup made with local tomatoes and fish pie.
5. Bedecked with nautical memorabilia, the New Inn has been the hub of Tresco life for centuries, serving local ales and good food to a steady stream of locals and visitors. The menu ranges from pub classics like fish and chips, to Chateaubriand steakwith peppercorn sauce.
6. Hop over to St Martin's Vineyard for a tour of Val and Graham Thomas's smallholding, and a taste of their English red, white and sparkling wines. Their dry white is crisp with a hint of lemon and gooseberry flavours – perfect for alfresco drinking (open 11am–4pm, Tuesday, Wednesday and Thursday throughout summer).
7. Head to St Martin's Bakery in Highertown,where Toby Tobin-Dougan turns out fresh loaves, pastries, tarts and pies. Try the Cornish pasty made with Tresco beef, washed down with homemade lemonade made to a 1920s recipe.
Things to do
8. Pilot gig racing is a popular local pastime in the Scilly Isles. See teams race on Wednesday and Friday evenings throughout summer - check with your hotel for details of the route.
9. Tresco's subtropical Abbey Garden sits in the grounds of a Benedictine abbey and supplies plants to the Eden Project. Visit the Valhalla collection, made up of figureheads and nameplates salvaged from ships.
10. Head to one of Tresco's Caribbean-style strips of sand for the perfect Beach picnic. Pick up a map from the Island Office behind New Grimsby Quay and supplies from Tresco Stores. Get strawberries from Boro Farm and headto Pentle Bay, Appletree Bay or Rushy Porth.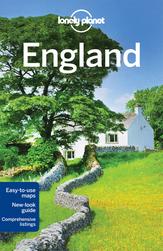 11. Take a day trip to the smaller islands, such as Samson or peaceful St Agnes, home to a great pub, the Turk's Head and some truly fine ice cream at Troytown Farm.
12. On your way home, spend a few hours on the hub island of St Mary's. After strolling the pretty streets of Hugh Town, head up the hill for a cream tea on the ramparts of the Star Castle Hotel – an Elizabethan fort in the shape of an eight-pointed star, with panoramic views over all of the islands.