Chasing Sacred Circles Five-Night Retreat
Outdoor Activities, Individuals will either be picked up at the Bristol Airport, with their flight arriving by 10am at the latest on July 23rd, or be picked up at the St Dunstan's Car Park next to the Glastonbury Abbey entrance on Magdalene Street in Glastonbury by 9am. to Individuals will either be returned to the Bristol Airport for departure on July 28th, or returned back to  the St Dunstan's Car Park next to the Glastonbury Abbey entrance on Magdalene Street in Glastonbury.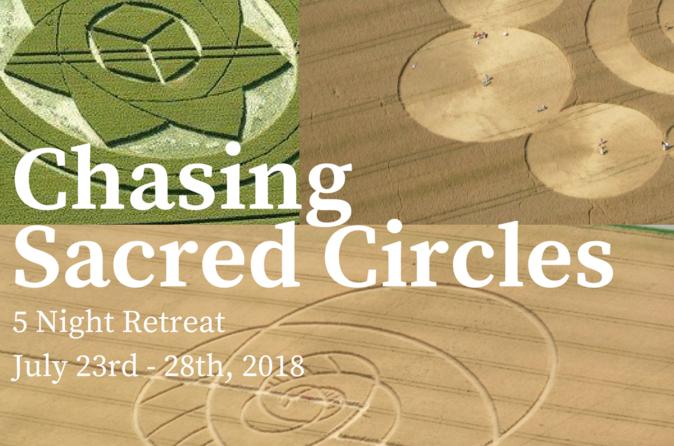 Image by Viator
Information from Viator
Tour description
This is one of my favorite pilgrimages or treasure hunts if you like. Lodging will be based in Glastonbury or Devises, from which we will venture out each day in search of crop circles in the surrounding area. Our plan will be to chase this energy, exploring new destinations each day. But as we are dependent on depending on extraterrestrial or spirit to produce these anomalies we will also be visiting Sacred stone circles during our time. These sacred sites were also built as temples to the stars, linking as above and so below.
Avebury is the epicentre of the circle phenomenon, where each day the latest sites are posted in the famous Henge Shop. Avebury is by no means just a quaint village in the Wiltshire countryside. It is the biggest stone circle in Britain engulfing the whole village and more. With West Kennet Long barrow and Silbury Hill just a stone's throw away this is a wonderful place to start our adventures.
The famous Stonehenge is near by, where we will have an evening of private access to the ancient circle, so as to enjoy the majesty of these noble and imposing guardians that overlook Salisbury Plain. 
Glastonbury, Avebury and Stonehenge form the Crop Circle Triangle, where 80 percent of the world's circles appear. Each of us has their own explanation to what forms these mysterious signs in the wheat fields of England, and I will hold mine until you have come to your own conclusions. 
The best time for this retreat is during the months of June, July and August for we are completely at the mercy of the fields of gold. Let us walk them together.
What's included
5 nights accommodation
Driver/guide
Small-group tour
Breakfast and allowance for one meal each day
All admissions fees
What's not included
Airfare
Any additional costs associated with arrangements outside of scheduled transport or retreat itinerary.
Any tips
One main meal per day
---