The insider's guide to London's Notting Hill
Most visitors to London have Notting Hill at the top of their wishlist. With a vibrant mix of artists, yuppies, working families and celebrity residents, this fashionable neighbourhood is truly one of London's icons. Having taken many guises over the decades, Notting Hill is presently a largely gentrified area of Victorian townhouses and private gardens, which retains the dynamism of its working-class roots.  Best known as host to the world's second biggest carnival (after Rio's Mardi Gras) and home to the famous Portobello Road markets, Notting Hill is also a serious destination for culture buffs and those on the hunt for a quintessential London experience.
'Notting Hill Carnival - celebration of Caribbean culture in London' by Kalexander2010. Creative Commons Attribution Licence
Over two days in late August each year, the Notting Hill Carnival draws up to two million revellers in a celebration of West Indian and Asian cultures.  Local streets are jam-packed with costumed party-goers, steel pan bands, sound systems blasting reggae, soca and calypso, and food stalls serving jerk chicken, rice and peas, and curries.  From its humble and chequered beginnings in the 1950s, the carnival has since grown into one of the world's top outdoor street festivals, featuring a Children's Day event and impressive floats in the Main Parade.
The carnival atmosphere extends to Saturdays, when crowds stroll the two-mile stretch of the Portobello Road Markets.  Colourful terraces are interspersed with antiques shops, local buskers, historic pubs and clothing stalls.  Straddling the antiques and fashion markets are the equally old-fashioned and charming produce markets, exuding a Dickensian vibe as fruit and veg sellers call out in market-speak.  There is street food of all kinds, from paella and bratwurst to crepes and churros.  The markets adopt a grungier feel past the Westway sports centre, but it is worth persevering for the people-watching and to admire the 100m long Portobello Wall, which features public artworks commissioned by the local council.
'Portobello Road' by Kieran Lynam. Creative Commons Attribution Licence
Even more interesting shops can be found just off Portobello Road. A visit to alternative music pioneer, Rough Trade on Talbot Road, whose walls are covered with original posters and album sleeves, is a treat for any music buff.  Books for Cooks on Elgin Crescent is a treasure trove of food-related books with a café out the back for cooking demonstrations, light lunches and tea. Across the road is the tiny Spice Shop, which stocks more than 2500 herbs, spices and condiments in collectible, bright yellow tins.  Fresh chocolates made on the premises are on offer at Melt (www.meltchocolates.com), whose hot chocolate drink is always a sell-out.  Fashionistas should head to Westbourne Grove and Ledbury Road, which are littered with higher-end boutiques and children's shops, as well as a smorgasboard of French chains including Sandro and Maje.  Also worth a look is Paul Smith's three-storey flagship store, crammed with artwork and curios from the much-lauded British designer's personal collection.
'Portobello Road' by George Rex Photography. Creative Commons Attribution-ShareAlike Licence
With the exception of two-Michelin-starred The Ledbury, a known foodie destination for its inventive modern European food, neighbourhood restaurants and glamorous cafes dominate in Notting Hill. Italian favourites serving wood-fired pizza and pasta can be found on the bottom of Kensington Park Road while a number of pubs serve cheap and cheerful Thai (The Walmer Castle; www.walmercastle.co.uk) or Sunday roasts (Sun in Splendour; www.suninsplendourpub.co.uk). A coveted reservation or queueing stamina is a prerequisite for favourite local hangouts such as Granger & Co (grangerandco.com) and 202 Café (www.202london.com) for superb all-day dining or E&O (www.rickerrestaurants.com/e-and-o) for its pan-Asian fusion and delicious cocktails. When it comes to the weekly shop, locals head to the Notting Hill Farmer's Market (www.lfm.org.uk/markets/notting-hill), in an unassuming car park near the tube station, for organic produce, dairy, baked goods and even seafood.
'Still Life' by Adrian Scottow. Creative Commons Attribution-ShareAlike Licence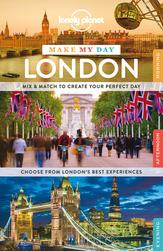 Notting Hill's credentials as a filming location are well known and fans of that Hugh Grant and Julia Roberts movie should make a beeline for the following spots – the renamed Notting Hill Bookshop on Blenheim Crescent, Hotel Hempel in Craven Hill Gardens (take a peek at the immaculate gardens across the road), and 280 Westbourne Park Road (though the blue door is now painted black). There are also no less than three cinemas in the area. Ghost hunters (or busters, as the case may be) are in for a treat at the Coronet cinema, reputedly haunted by the ghost of an attendant who was caught fiddling with the tills and subsequently threw herself off the balcony. Movie lovers who prefer their cinema viewing spook-free should instead head next door to independent film specialists, The Gate Cinema. One of London's oldest picture houses is also here, The Electric, which has managed to retain its vintage charm over the last 100 years.  In the lobby are some of the most innovative donuts in London (flavours include Maple Bourbon and Bergamot Orange) as well as a French-American diner with booth seating next door.
Tucked away in Colville Mews (next to renowned British fashion designer Alice Temperley's studio and flagship store) is the little known and quirky Museum of Brands, Packaging and Advertising, historian Robert Opie's consumer goods collection. A tour of the museum is an unexpected history lesson in British daily life from Victorian times to the 2012 London Olympics through the lens of classic British products such as Cadbury's, Persil and Bovril.