'When a man is tired of London, he is tired of life,' asserted Dr Samuel Johnson, 18th-century England's foremost man of letters. Trite but true: London is life. It's park life, street life and sporting life, still life, private life and life lived in public; it's animal life, plant life and human life of every colour, creed and tongue. And if you want to try to sample even a fraction of that life in a day, you'll need plenty of stamina – and a very early start.
Breakfast
The first of London's denizens to stir are the traders at Borough Market (8 Southwark St, Borough), stocking London's larders for over seven centuries; at weekends, gourmets flock for artisan breads, cheeses and game, but on weekdays, wholesalers hawk fruit and vegetables from 2am-8am. Join the eponymous barrow boys slaking their thirst in the Market Porter pub (9 Stoney St, Borough), open from 6am.
Perk up with a caffeine boost and breakfast at Monmouth Coffee (2 Park Street, Borough), then walk east to cross Tower Bridge and admire the 11th-century Tower of London. But there's no time to explore that Norman bastion. Instead, hop aboard a Thames Clipper water bus sailing west from Tower Pier.
From the deck, tick off architectural and historical glories as you sweep past: to your right, the Monument – Sir Christopher Wren's memorial to the Great Fire of 1666 – then Wren's towering achievement, dome-hatted St Paul's Cathedral. Looming left are Shakespeare's Globe – a re-creation of the Bard's most-famous theatre – then Tate Modern, the imposing contemporary art space, and the starkly blocky South Bank arts complex, which is a magical, bustling riverbank enclave, especially after dark.
Morning
Disembark at Waterloo Pier, opposite the Gothic might of the Houses of Parliament and Westminster Abbey; a 'flight' aboard the greatest of ferris wheels, the London Eye in the Jubilee Gardens, South Bank is worth 30 precious minutes of your day for a unique aerial perspective.
Cross Golden Jubilee Bridge – on the east side, for vistas back along the Thames – to stand in Trafalgar Square, the heart from which London's arteries spread. Nelson's Column is behind you; over your left shoulder The Mall, sweeping along to Buckingham Palace. Ahead is the National Gallery, housing over 2,300 artworks; it's vast and free, so be selective: enjoy the serenity of Leonardo Da Vinci's 'Cartoon'.
Walk east into Covent Garden; dodge jugglers and human statues in the piazza to find the Rock & Sole Plaice (47 Endell St, Covent Garden) for a traditional British fish-and-chip lunch.
Afternoon
Cross north to the British Museum (Great Russell St, Bloomsbury), London's truly unmissable – and free – collection of art and history in an equally wonderful building; circuit the Great Court, topped by Sir Norman Foster's striking glass canopy, and gaze in awe at Egyptian mummies, the Elgin Marbles and countless other world treasures.
Dip back south for a pint at the Princess Louise (208-9 High Holborn), arguably London's grandest Victorian pub, all dark wood, etched glass and lively snugs.
Time for some park life: stroll north-west to Regent's Park – 200 years old in 2010 – watching Londoners eat, play, chat and flirt en route to London Zoo, encapsulating the world of wildlife with almost 750 species in naturalistic enclosures.
Walk south down Marylebone High St, following your nose to the enticing aromas of superb cheesemonger La Fromagerie (2-6 Moxon Street, Marylebone).
Smile at Frans Hals' masterpiece, The Laughing Cavalier, in the Wallace Collection at Hertford House, Manchester Square, then delve in among the opulent streets of Mayfair.
Evening
Start the evening with a cocktail at the Coburg Bar (The Connaught, Carlos Place, Mayfair), a gorgeously chic yet welcoming affair.
Peckish? East is Soho, with Oriental restaurants galore in Chinatown, although the style-hungry head for The Ivy at 1-5 West St, Covent Garden – if they remembered to book.
You're in the heart of theatreland, but another London landmark beckons: Ronnie Scott's (47 Frith St, Soho), home of live jazz for over 50 years. Toes still tapping, head east for the nightclubs of choice: Cargo on 83 Rivington St, Shoreditch hosts an eclectic mix of DJs and live events.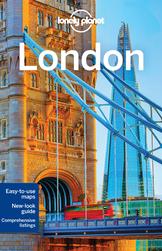 And there's still sustenance for the end of your 24-hour marathon: Brick Lane Beigel Bake (159 Brick Lane, Spitalfields) dishes up fine salt-beef bagels day and night – just right for a barrow-boy's breakfast before starting all over again…
This article was updated in November 2012.