Moulid of Sayyed Ahmed Al-Badawi: a guide to Egypt's huge religious festival
Tanta mosque by Martyn Smith. Creative Commons Attribution licence (CC BY 2.0)

Location: Tanta, Egypt
Dates: end of the cotton harvest in late October
Level of participation: 2 – wander among snake charmers and entranced Sufis.
One of Egypt's most important moulids (religious festivals), held at Tanta in the Nile Delta, honours a Moroccan Sufi who fought the Crusaders in the 13th century. Some two million pilgrims arrive from across the Arab world to pay their respects at the main mosque, which holds al-Badawi's tomb.
In the resulting chaos, snake charmers induce cobras out of baskets, barbers perform mass circumcisions and hawkers flog tartours (cone-shaped hats) and fanous (lanterns). Children are presented at the shrine to be blessed and the sick to be cured. It's like a funfair with religious intensity thrown in.
While munching some of the popular sugar-coated nuts called 'hubb el Azziz' ('seeds of the Beloved Prophet'), you might pass a hypnotic Sufizikr ceremony. Hoping to achieve oneness with god by chanting and clapping their way into a trance, participants stand in swaying lines with their rhythmic hand-claps gradually increasing in intensity.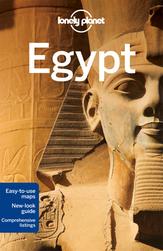 Essentials: women should be escorted by men and valuables kept in a safe place. If you don't fancy bedding down in the Sufi tent city, day-trip from Cairo, 90km south.
Local attractions: Egypt's largest camel market is held at Birqash, 35km northwest of Cairo.
More info: www.egypt.travel
See other festivals in October here.