Mezinárodní Dudácký Festivalu: a guide to the International Bagpipe Festival in the Czech Republic
'Rožmberk 'by dorena-wm. Creative Commons Attribution-NoDerivs
Location: Strakonice, Písecko, South Bohemia, Czech Republic
Dates: Late August, held every two years. 28-31 Aug 2014.
Level of participation: 2 - open your ears to the mighty pipe
As well as Turkish fez hats, handguns and CZ Motorcyles, the Czech town of Strakonice is known for its dudy (bagpipes). Oh, General Patton also based himself here when the US army liberated parts of Bohemia in 1945. But more recently, the town has held a four-day festival devoted to the many forms of bagpipe blowing. You can get a sense of this variety at the stop-start opening procession, in which the enthusiastic players regularly pause for a toot, and take hours to cover the 1km to the castle.
Many of the musicians play in styles that might make one of Scotland's famous pipers raise a surprised eyebrow. In 2006, the performers included a classical Austrian band with a singer and a Turkish ensemble accompanied by 25 high-speed traditional dancers.
Most of the action takes place in the 16th-century castle, which has a museum with the inevitable dudy display. Started in 1967 as part of the town's 600th birthday celebrations, the festival has since been recognised by Unesco.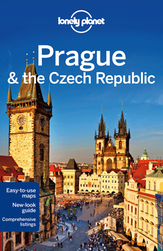 Essentials: The World's Greatest Pipers Vol 1 will get you in the mood.
Local attractions: also in South Bohemia, Ceský Krumlov is like stepping into a fairytale with its baroque chateau.
More info: www.dudackyfestival.cz
See other top festivals in August here.