Procession de San Lázaro (Procession of St Lazarus): a guide to Cuba's bloody pilgrimage
The Great Theatre of Havana (Gran Teatro de La Habana) and a Ford Consul by exfordy. Creative Commons Attribution licence
Location: Santuario de San Lázaro, El Rincón, Cuba
Date: 17 December
Level of participation: 5 – walk, crawl or prostrate yourself if you really must
For a pilgrimage worth bloodying your knees to see, head for El Rincón on the outskirts of Havana to watch (or join) up to 50,000 faithful descend en masse on the venerated shrine of Lazarus, a saint known for his ministrations to lepers and the poor.
Once banned under Castro's Cuba, the pilgrimage was given government approval again in 1961, and the more difficult the approach to the shrine, the greater the supposed rewards. People crawl on bloodied knees to get here, or walk barefoot for kilometres through the night. Some drag themselves prostrate along the roads, both on their stomachs and backs…all in the name of exorcising evil spirits and paying off debts for miracles granted. Along the winding route, offerings of candles, flowers and coins are made to the impoverished figure of San Lázaro, who is depicted on crutches, with his sores being licked by dogs.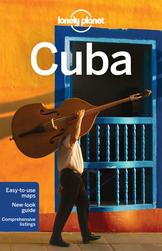 Essentials: You'll need to stay in Havana and catch a train out to El Rincón – on 17 December trains run all night from Train Station 19 de Noviembre.
Local attractions: On a nearby hilltop at El Cacahual is the open-air mausoleum of General Antonio Maceo, the hero of Cuban independence.
More info: www.cubatravel.cu
See other festivals in December here.