'Anything is possible in Havana,' wrote British novelist Graham Greene of Cuba's rhapsodic capital, echoing the thoughts and dreams of millions. Prophetically, he wasn't far wrong. Truly one of the world's great urban centers, this tough-minded yet ebullient Caribbean metropolis is a riotous mélange of noble monuments and hip-gyrating music that has few cultural equals.
Yet, scarred by its past and flummoxed by one of the worst economic fallouts of modern times, Havana is no Paris. Here, at the proverbial heart of Cuba's great paradox, seductive beauty sidles up to spectacular decay, as life carries on precariously and capriciously, but always passionately.
If you're visiting for the first time, here are some Habanero highlights to get you started from the place that brought you salsa, the daquiri and Buena Vista Social Club.
Wander Havana's backstreets to discover its sultry Caribbean charm. Image by MattJP / CC BY 2.0
Meet the locals
The Habaneros are great fun. Forget any preconceptions you might have of life under a totalitarian government – Habaneros carry on regardless, with an almost bloody-minded determination to be as happy and unfazed by the problems of everyday life as possible.
Defining experience
Knocking back an ice-cold mojito (a cocktail made of rum, lime, sugar, mint and soda water) at almost any bar in the old town, as locals stare down at you from their dilapidated balconies (a hobby among Habaneros, particularly the elderly).
Must-see attraction
La Habana Vieja – the best-preserved colonial Spanish complex in the Americas – is a joy to walk round. True, much of it has been sanitised far more than is proper, but stray into the backstreets from the revamped roads and you'll be mesmerised by the sultry Caribbean charm of Havana once more.
Cheap date idea
Take this romantic tip from Lonely Planet staffer Raph: 'Short on cash, we ventured to Vedado for a low cost date. Cine La Rampa had a local film festival on so we decided to check out what was playing. I didn't understand a lot of what was going on (no subtitles) but that didn't matter, the audience filled in the rest with raucous laughter, booing and hissing throughout most of the 2 ½ hour-long melodrama. We hit Coppelia for some helado (ice-cream)– you only pay in pesos if you sit inside - followed by a walk along Macelon. Total cost: about US$1.'
Havana checklist
Make sure you tick all of these boxes!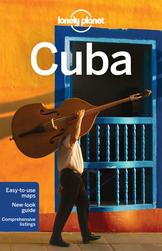 See the Capitolio Nacional, former seat of the Cuban government and one of the highlights of Havana's rich architectural heritage.
Eat ice cream at the famous Coppelia Ice Cream parlour for the true Habanero experience.
Drink plenty of delicious mojitos and Cuba Libre cocktails at the fabulous neoclassical Inglaterra Hotel in Parque Central.
Do not forget that there's more to Havana than the old town – explore the further-flung parts and don't miss the Playas del Este.
Watch the monthly display of hundreds of singers and musicians performing in Plaza de la Catedral.
Buy from an endless array of books and posters from the unofficial stands on Plaza Vieja.
After dark head to one of Cuba's famous nightspots or cabaret clubs in La Habana Vieja.
Want more Cuba? Check out the Thorn Tree, Lonely Planet's travel forum where there are plenty of discussions about what people wish they'd known before going, Cuba for newbies, Cuba for Americans, how to bike around the country.
Note for US travellers: Restrictions for American travel heading to Cuba have eased but the changes only affect very specific groups of people (including sponsored travel to the country for religious and educational organisations); it is still 'illegal' for US citizens to travel to Cuba for tourism purposes. As long as these regulations remain in place, visiting Cuba certainly qualifies as soft adventure travel for Americans. Make sure you get the latest information before you go, from travel.state.gov/travel.