Carnaval de Blancos y Negros: tips for celebrating at Colombia's Carnival of Blacks & Whites

'Museo del carnaval, Pasto, Colombia' by Carlos Adampol. Creative Commons Attribution-ShareAlike
This is an excerpt from Lonely Planet's A Year of Festivals.
Location: Pasto, Colombia
Dates: 5–6 January
Level of Participation: 5 – get your powder ready and give as good as you get
One of South America's oldest festivals, Pasto's piebald celebration dates back to the time of Spanish rule, when slaves were allowed to party on 5 January, with their masters showing approval by painting their faces black. In turn, the slaves painted their faces white the following day. The tradition is faithfully maintained, and on these two days the Nariño city goes wild, with everybody painting or dusting one another with grease, chalk, talc, flour and any other available substance even vaguely black or white in colour. You're free to dust down whoever you like and, in turn, you can expect to be a mother's nightmare of a mess by the carnival's end.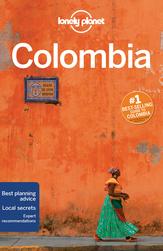 Essentials: Wear the oldest clothes you own and buy an antifaz, a type of mask to protect the face, widely sold for the occasion. Pasto is 2500m above sea level, so pack a sweater because days can be cool and nights are downright chilly.
Local Attractions: It's a five-hour hike from Pasto to the summit of 4267m Volcán Galeras, or you can take it easier amid the evergreen cloud forest around Laguna de la Cocha. Fire up your festival spirit with a meal at Pasto's Salón Guadalquivir, where the walls are lined with carnival posters.
More Info: Oficina Departamental de Turismo de Nariño (+57 2 723 4962); Tourism Promotion Fund Colombia (www.turismocolombia.com)
See a list of other festivals in January here.
Get to know every country in the world — with Lonely Planet's The Travel Book