Sisters' Meal Festival: a guide to rice courtship in China
This is an excerpt from Lonely Planet's A Year of Festivals.
Location: Shīdòng, China
Dates: Begins on the 15th day of the third lunar month (usually mid- to late April)
Level of participation: 1 – watch love weave its spell
Love is in the air in this courtship ritual in eastern Guìzhōu, when young Miao (or Hmong) women and men set about finding themselves partners through the medium of sticky rice. To a soundtrack of music from the lusheng (a reed instrument), and amid dancing, paperdragon fights and buffalo fighting, the young Miao women dress in exquisite embroidery and kilograms of silver jewellery (the Miao believe that silver can dispel evil spirits).
Their suitors come like Don Juans, serenading the women and presenting a parcel of dyed rice to the ladies who have taken their fancy. The women hand back different parcels of rice. Inside, like a fortune cookie, are a variety of unspoken messages. If there are two chopsticks in the rice, it's an acceptance of the proposal, while a single chopstick is a polite refusal. A chilli is the most definite of rebukes.
Essentials: To reach Shīdòng travel through Táijiāng. Minibuses between the two take around two hours.
Local attractions: Shīdòng is a good place to buy inexpensive embroidery and silver. There's also a local market held every six days.
More info: China National Tourism Administration (www.cnta.com)
See more festivals in April here.
This article was first published in December 2010 and was refreshed in March 2013.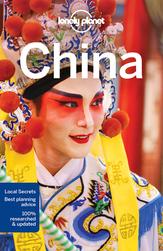 Get to know every country in the world — with Lonely Planet's The Travel Book.