Best things to do in 2010
Rest up while you can, dear travellers, because 2010 is going to be an action-packed year!
Sunday 11 July (thanks, valemax) will see a total eclipse of the sun, visible from a corridor that traverses the southern Pacific Ocean. About half-way through, it'll cross over one of the world's most extraordinary and isolated places, Easter Island. This will be the best possible place to observe the eclipse, with the darkened sun lingering above the northwestern horizon. It's hard to beat the combination of a shadowed sun, a Polynesian island, and 887 ancient monumental statues (moai).
The 2010 Peking to Paris Motor Challenge is a Wacky Races–style adventure, featuring classic cars rattling across the Old Silk Route. It starts in Peking on September 11th, passes the Great Wall of China, then crosses Mongolia and the Gobi Desert, all the 'stans, Iran, Turkey, Greece and Italy, before finishing up in Paris. Most participants drive vintage cars, many of which are pre-1922. The first race took place in 1907, the second in 1997: this will be just the fourth edition. Suspension and sockets permitting, they should cover the distance (14,119 km) in around five weeks.
No other event has such power to capture the international imagination, and in 2010 the FIFA World Cup is coming to Africa. South Africa's premier soccer venue is the FNB Stadium (Soccer City), in Johannesburg, which has been enlarged to 94,700 seating capacity for 2010. FIFA was rumoured to have a 'plan B' for the World Cup, amid concerns about South Africa's facilities and security. However, it seems to be going full steam ahead, so let's hear it for plan A!
Burning Man Festival, Nevada, USA
Vast, flat and edged by bony hills, the desert setting of Nevada's Burning Man festival is perfect for 'did-I-really-see-that' mirages. For seven magical summer days, strange shapes dot the desert – evidence of what happens if you let your imagination run wild in the hot sun. There are no spectators here: everyone's a participant. Nor is it about commerce; the only things for sale are coffee and ice. Fancy turning your car into a giant spider? Painting yourself blue? Burning Man is calling you.
It's a Holy Year in 2010, which means it's high time for a Christian pilgrimage. Our pick is the journey to Santiago in Spain, where the apostle Saint James is buried. You can take any route but the most popular is the Camino Francés (French Way), from Roncesvalles, around 800km away. Get a Pilgrim's Passport from a local church or tourist office, so you can have it stamped en route.
Commonwealth Games, Delhi, India
Delhi has been made over in anticipation of the Commonwealth Games, which include sports ranging from synchronised swimming to shooting. The games put this vibrant, chaotic capital in the global spotlight, and the last few years have seen Delhi streamlined (as far as the unruly city can be) with a flurry of new infrastructure, including a new metro system and a flashy games village. The airport has been expanded, there are new roads, overhauled stadia, and lots of new homestays and hotels. There's rarely been a better time to visit.
From 12th to 28th February, the Winter Olympics will be doing their chilly thing in Vancouver, while the slopes of Whistler, 120km north, will host the skiing and sledging events. This icy extravaganza encompasses an incredible 86 sports, including the obvious (skiing, ice hockey and figure skating), and the obscure  (curling, anyone?). Be there, if only to see how they'll try to top the Beijing Olympics opening celebrations.
Pushkar Camel Fair, India
As the morning light sharpens, the scene near Pushkar, a tiny pilgrimage town in the Thar Desert of Rajasthan, comes into focus. Hundreds of camels and their owners' camps fill the desert scrub. One of India's most spectacular festivals (18th to 21st November, 2010), the camel fair began as a sideshow of the Katrik Purnima, before becoming an attraction in its own right. The noise is remarkable, an unearthly chorus of camel snorts, fairground rides, people and distorted sound systems. Colour and chaos prevail: camels, horses, tribal people, tourists and film crews all play their parts in creating the scene. Plus, if you're in the market for a camel, this is where to head.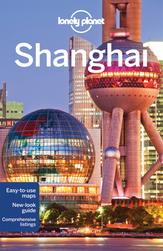 Shanghai is hosting the next World Expo in 2010 (1st May to 31st October), a chance for the city to trump Beijing's 2008 Olympics. Expos have been part of the international convention scene since the UK's Grand Exhibition in 1851, and 70 million visitors are expected to visit this one. The huge site straddles the Yamuna river – more than 18,000 households were rehoused to make way. Each of the 200 participating countries are pulling out all the stops: Copenhagen are even flying out their iconic Little Mermaid statue for the duration.
This article has been adapted from our new Best in Travel 2010 guide. What are your hot travel tips for next year? Did we miss anything?