Destination at a glance: Macau
The last outpost of the Portuguese empire, Macau only became part of China in 1999, two years after the British withdrawal from Hong Kong. Even today, the city state at the mouth of the Pearl River has a tangible Mediterranean feel, with baroque basilicas, cobblestone lanes, colonial mansions and grand civic squares.
Nevertheless, Chinese culture shines through in the form of caged songbirds, clicking chopsticks, Buddhist statues, incense-filled joss-houses and signs illuminated with neon hanzi characters.
For tourists from the mainland, the main attraction is the chance to gamble in Macau's glittering casinos; international visitors come for the Portuguese relics, the shopping and the beaches of Coloane, the former island at the tip of the Macau peninsula.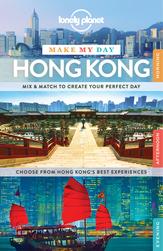 BEST TIME TO VISIT
October to December, to avoid the muggy summer weather
TOP THINGS TO SEE
• The floating facade of the vanished Church of St Paul
• Winding lanes and grand colonial mansions on Ilha de Coloane
• Incense smoke drifting around the A-Ma Temple
• Swirls of black and yellow sand at Hac Sa Beach
• Giant statues of Matsu, Goddess of the Sea, and Kun Iam, Goddess of Mercy
TOP THINGS TO DO
• Admire the views from the top of the Macau Tower – or, if you feel brave, bungee-jump off the top
• Feast on Portuguese delicacies like caldo verde (potato and greens in soup) and bacalhau (salt cod) in Taipa village
• Enjoy the roar of engines at the Macau Grand Prix
• Try to spot Hong Kong's Lantau Island from the top of Guia Fort
• Win or lose a few hundred pataca (the Macau currency) at the Venetian-Macao casino
GETTING UNDER THE SKIN
Read Austin Coates' City of Broken Promises, a fictionalised account of the life of Martha Merop, Macau's most famous taipan (trader)
Listen to the captivating melodies of Cantonese opera, performed at religious and cultural festivals throughout the year
Watch Cai Yuan-yuan's The Bewitching Braid, the fi rst ever Macanese feature film
Eat galinha à Portuguesa ('Portuguese chicken' cooked in a coconut sauce)
Drink Portuguese vinho verde wine or locally brewed Macau Beer.
IN A WORD
Dó bōk (To gamble)
TRADEMARKS
Casinos; Chinese gamblers; Portuguese churches; boisterous carnivals; fusion cuisine; milk pudding; great shopping
RANDOM FACT
With more than half a million people crammed into 28.2 sq km, Macau is the most densely populated place on earth
Celebrate the world with The Travel Book