Cheung Chau bun festival: how to grab Buddhist buns in Hong Kong
'Cheung Chau Bun Festival 4' by tangerineviolets. Creative Commons Attribution
Location: in front of Pak Tai Temple, Cheung Chau, Hong Kong
Dates: starts on the sixth day of the fourth lunar month, usually late April or early May
Level of participation: 2 - try to catch a bun
Unique to the Hong Kong island of Cheung Chau, the Bun Festival is renowned for its rocket-shaped towers standing up to 20m high and covered with sacred rolls. At midnight on the designated day (the Buddha's birthday public holiday) competitors scramble up the towers, grabbing a bun for good luck. The higher the bun, the greater the fortune, so everyone tries to reach the top.
Dedicated to Pak Tai, the Taoist god of the sea, the festival had its low point in 1978 when a tower collapsed under the weight of the climbers, injuring two dozen people. For 26 years thereafter everybody was confined to the ground and the buns were handed out, but the climbs resumed in 2005, with the old bamboo towers replaced by sturdier metal constructions and the climbers using safety ropes. Swirling around the climb is the greater festival, with processions featuring floats, stilt walkers and people dressed as characters from Chinese legends and opera. Most interesting are the 'floating children', who are carried through the streets on long poles, cleverly wired to metal supports hidden under their clothing.
Essentials: the islanders are supposed to eat only vegetarian food during the festival, so meat may be hard to come by for carnivores.
Local attractions: wander the harbour to see the crowds of colourful fishing boats.
More info: www.cheungchau.org
See other top festivals in May here.
This is an excerpt from Lonely Planet's A Year of Festivals.
This article was first published in December 2010 and was refreshed in April 2013.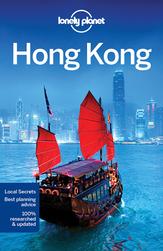 Get to know every country in the world — with Lonely Planet's The Travel Book.