Harbin International Ice & Snow festival: a guide to frozen sculpture appreciation in China
'Snow and Ice World festival in Harbin, China' by Rincewind42. Creative Commons Attribution
This is an excerpt from Lonely Planet's A Year of Festivals.
Location: Zhaolin Park and Sun Island Park, Hāěrbīn, China
Dates: 5 January–15 February
Level of participation: 3 – whoosh down the ice slides and stick around until the festival's end for the fun of destroying the sculptures in an ice-axe free-for-all.
China's northern Hēilóngjiāng province may be cursed with one of the coldest climates in Asia, but its capital Hāěrbīn has made the best of a bad thing with its International Ice and Snow Festival. Held in the depths of winter, the festival revolves around an amazing array of fanciful and elaborate ice sculptures, including re-creations of famous buildings and structures.
Past displays have included a scaled-down Forbidden City and a Great Wall of China that doubled as an ice slide. The bulk of the sculptures can be found in central Zhaolin Park and Sun Island Park, while the hardiest of festival-goers can join Hāěrbīn's winter swimmers for a dip in the frozen Songhua River.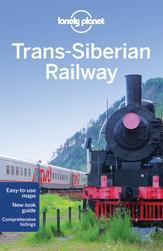 Essentials: temperatures in Hāěrbīn can drop near to -40°C in February, so bring every bit of warm clothing you've ever owned.
Local attractions: admire Hāěrbīn's Russian heritage in the Dàolǐqū area and the Church of St Sophia, while the city's Siberian Tiger Park has a mission to breed, release and ultimately save the Siberian tiger from extinction – there are estimated to be less than 400 remaining in the wild. Travellers on the Trans-Siberian Railway to or from Moscow can start or finish in Hāěrbīn.
More info: China National Tourist Office (www.cnto.org)
See more festivals in February here.
This article was first published in December 2010 and was republished in January 2013.