Destination at a glance: Bermuda
Like a vision rising above the otherwise landless central Atlantic, Bermuda is a temperate haven borrowing traditions from distant British and American shores. Truly isolated (the Caribbean is 1600km south), this ink blot of an island group has a culture perfectly encapsulated by the namesake shorts: casual comfort with an overlay of formality.
Traditions seem little changed from the time of Queen Victoria, yet there's a commercial buzz more fitting of a New World boomtown. The legendary pink sands never fail to amaze and offer beach delights for those tuckered out after sessions of croquet, lawn tennis or golf. Tea beckons at the proper afternoon time; at night however, starchy creases are wrinkled away to booming Bermuda musical beats.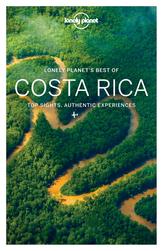 BEST TIME TO VISIT
Year-round
TOP THINGS TO SEE
Pink-sand beaches that bring a smile to the face of even the most stressed visitor
The same huge rubber trees in Par-la-ville Park that entranced Mark Twain
Echoes of the lash at the richly historic Royal Naval Dockyard
St George with its pastel houses, stoic churches and meandering lanes
The harbour rhythms of Victorian Hamilton
TOP THINGS TO DO
Dive the world's greatest concentration of shipwrecks – those not lost forever in the Bermuda Triangle
Spot whales beyond the reefs of South Shore during March and April
Play tennis on grass, just like a group of New Yorkers did in 1874 and then brought the sport to America
Tuck into a traditional Sunday codfi sh breakfast (codfi sh, eggs, boiled Irish potatoes, bananas and avocado, with a sauce of onions and tomatoes)
Swim your cares away in the pristine waters of Horseshoe Bay
GETTING UNDER THE SKIN
Read: Bermuda's Story by Terry Tucker, the island's most highly regarded historian
Listen: to reggae, calypso and Bermuda's own gombey, which features groups of wildly clad men dancing in manic fashion to music that blends African and Caribbean rhythms
Watch: The Deep, an underwater thriller of drug lords and treasure; You Only Live Twice, a 1967 Bond film with Sean Connery
Eat: fish chowder (flavoured with local black rum and sherry peppers sauce)
Drink: Gosling's Black Seal Rum (a dark rum); or dark 'n'stormy (a two-to-one mix of carbonated ginger beer with Black Seal Rum)
IN A WORD
Yo Ace Boy! (Hello good friend!)
TRADEMARKS
Bermuda shorts; tidy pastel cottages; pink-sand beaches; namesake 'triangle' sucking in hapless ships and planes
RANDOM FACT
Bermuda's stunning natural beauty was protected by the world's first environmental laws (dating back to the 1600s)