Tenerife Carnaval: a guide to party time in the Canary Islands
This is an excerpt from Lonely Planet's A Year of Festivals.
Location: Santa Cruz, Tenerife, Canary Islands, Spain
Date: Mardi Gras is French for 'Fat Tuesday', also known as Shrove Tuesday
Level of participation: 1 – if you stick to the sidelines…but the spirit of Carnival may catch you, seduce you, and push the participatometer to 5 as you clamber to prime position in the parade.
'Coso Puerto de la Cruz 2008' by Secret Tenerife. Creative Commons Attribution

Tenerife, a tiny Spanish island off the coast of Africa, is home to one of the world's largest carnival celebrations. Some quarter of a million party-goers converge on the Canary Island capital of Santa Cruz. This three-week event (culminating in the 24-hour party on Fat Tuesday) draws in everyone, if only because no-one can escape the action which captivates the whole island. As with all carnivals, there is something unique about the one that happens in Tenerife.
Carnaval was called off under the party-pooping Franco dictatorship, but after the death of the General, the event was relaunched and the residents of Tenerife took it upon themselves to highlight the hypocrisy of the Catholic Church and the comfortable relationship it enjoyed with the fascists. Even today, some paraders dress as naughty nuns or perverted priests. The event ends when the festive fish – a large papier-mâché sardine – is burnt and buried, with fishnet-clad 'widows' weeping in its wake.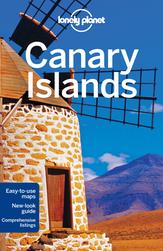 Essentials: remember that Tenerife is a small island hosting a big party – book accommodation early.
More info: www.carnavaltenerife.es
See more festivals in February here.
This article was first published in December 2010 and was republished in January 2013.