Ask Lonely Planet: where can I see wildlife without the crowds?
Here at Lonely Planet, we have travel experts on tap. In this excerpt from the September 2011 issue of Lonely Planet Magazine, they advise reader Rekhin Devani who wants to see 'the "big five" on safari' but is 'concerned about having an authentic experience and not being caught in crowds of jeeps'. Where can she seek out the world's greatest wildlifewatching experiences?

1. Tanzania, recommended by UK travel editor Tom Hall
Most safari trips here take in the game parks of the north, but there are some crowd-free corkers in the south. Ruaha National Park is a day's drive or short flight south from Dar es Salaam. This beautiful reserve, covering 8,500 square miles of verdant plateau and rocky outcrops, is home to herds of elephants and most other large African mammals, except rhinoceroses. Best of all, even in the August to October peak season you'll pretty much have the place to yourself.
Inside the park, Ruaha River Lodge has rooms and bandas (huts), with wildlife drives – but not park fees – included. Daily flights from Dar are available (safariaviation.info). A cheaper way to visit is to stay outside the park at Tandala Tented Camp.
2. Manitoba, Canada, recommended by US travel editor, Robert Reid
About one in 20 of the world's polar bears begins to arrive around the Hudson Bay port of Churchill in Canada's far north in late September. Finding these 600kg bears is as easy as listening for the 24-hour town bear patrol's warning gunshots, though most visitors see them on buggy tours.
September also marks the end of birding season, when you can see 200 species nesting in the Churchill area. Some visitors fly in, but they're missing one of the great North American trips – the two-day Hudson Bay train ride from Winnipeg (sleeper berths from £320; viarail.ca). It passes over tundra and permafrost, with plenty of opportunities to see wildlife from the lounge car. Accommodation in Churchill is basic but nice. The Tundra Inn organises tours.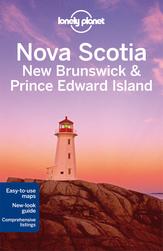 3. Ladakh, India, recommended by Asia-Pacific travel editor Shawn Low
Hemis National Park, in Ladakh in the Himalayas, is India's largest park. The high altitude ensures a unique wildlife experience and, if you're fortunate, you may even spot an elusive snow leopard. Snow-capped peaks and mountain monasteries are part of the landscape in a region whose culture borrows heavily from neighbouring Tibet. Leopards aside, other animals to look out for include yaks, blue sheep, ibex and Tibetan wolves.
You can find more information on Hemis, plus links to eco-friendly tour operators, at eco-ladakh.com/hemis-national-park.htm; Dreamland Trek & Tour operates five-day wildlife treks around the village of Rumbak. Accommodation outside the attractive main town of Leh mostly consists of camping and homestays.