Carnaval de Québec: a guide to Quebec City's winter festival
This is an excerpt from Lonely Planet's A Year of Festivals.
Location: Old Town, Québec City, Canada. Events centre on Parc de l'Esplanade.
Dates: late January to mid-February (varies each year)
Level of participation: 4 – warm up the Canadian winter with a host of participatory activities.
'En avant les braves.' by Ybou. Creative Commons Attribution-NoDerivs 
Billing itself as the world's largest winter carnival, the 17-day Carnaval de Québec was first created in 1894 as a way to beat the winter chills, though it only took on its current form in the 1950s. You'll find night parades, ice slides, dog-sled races through the streets of the city, snow rafting, an outdoor cinema (yes, Ice Age has been screened here), an international snow-sculpture competition and outdoor dance parties in the snow.
For the bravest (and there were fewer than 60 of them in 2007) there's the snow bath, requiring three dips into the snow in your swimsuit. The carnival's showcase event is the canoe race, in which competitors must paddle 3.2km across the St Lawrence River through a mass of ice, at times portaging their boats across frozen sections of river.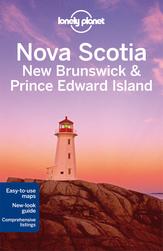 Essentials: bring lots of warm clothes (the average February maximum in Québec City is -10°C) and organise your trip early, as accommodation in the city fills up fast during the carnival.
Local attractions: wander the old walled city jutting into the St Lawrence River – just about every building inside has some historical or architectural interest. Take a stroll along the cliffside Terrasse Dufferin for dramatic views over the river.
More info: Carnaval de Québec (www.carnaval.qc.ca)
See more festivals in February here.
This article was first published in December 2010 and was republished in January 2013.