Chungcharn Or
Lonely Planet Writer
Around the world in 130 wines
Breaking news: people like wine.
Wine's popularity has exploded in recent years around the world, leading to development of new wine regions where the climate will cooperate, revitalization of ancient wine growing regions, and a proliferation of options for wine lovers. Much of this is old news to travelers: never content to wait for the world to come to them – and, let's be honest, often in search of a tasty beverage – travelers have known these under-the-radar regions from first-hand experience long before importers and consumers ever took notice.
We recently asked the travel-happy community on the Lonely Planet Facebook page where they like to go wine tasting around the world, and which unsung regions deserve more attention – everyone knows the Bordeauxs and Napas of the world, but where should adventurous oenophiles look next? It's fair to say that we got more than a mouthful in response.

View Around the world in 130 wines in a larger map with annotations
The final list filled up to 130 unique wine regions from 43 countries around the world. One responder suggested doing a trip based on 80 wines around the world – an excellent idea, but we'll see your 80 and raise you another 50.
Nearly all of the wineries suggested use grapes in their wines, but coconuts, mangoes, millet, yak milk, and '72 kinds of snake' are apparently acceptable alternatives when grapes aren't to be found.
While the top 10 wine producers (France, Italy, Spain, USA, Argentina, Australia, Chile, Germany, South Africa and Portugal - full list at The Wine Institute) were all popular responses, have you been wine tasting in Jordan, Brazil, Thailand or Tunisia? Time to add those to your bucket list – or 'barrel list' if you prefer.
Where in the world do vineyards look like this?


[Photo by Kraftwerck]
Also check out: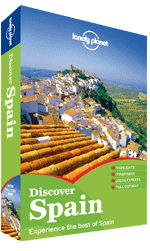 Let
Lonely Planet's new Discover Spain travel guide
lead you to Spain's best wine regions and more!
Sign up for our weekly newsletter
Get more travel inspiration, tips and exclusive offers sent straight to your inbox