Chungcharn Or
Lonely Planet Writer
This Danish woman did not have your baby
Have you seen this woman?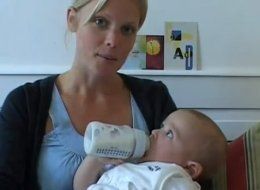 More than 800,000 folks on YouTube did when she posted a video featuring her baby boy 'August' - and a shout-out to August's unknown father. 'Karen' claimed that she was introducing a foreign tourist to traditional Danish hospitality. By having a one-night stand with him. 'We ended up having sex...I can't remember your name,' she admits.
But it never happened.
The video was conceived and produced by Denmark's tourism authority, who hired an actor to play the role. After complaints that the video promoted an image of Danish women as promiscuous, the video was pulled. Internally, Danes debated the ad. Some claimed that it was poorly thought out, while others defended the campaign as portraying a mature, accountable woman who has taken responsibility for her actions and isn't looking to apportion blame.
Either way, it's clear that the video has people talking about Denmark. Even after being removed from YouTube, the video has sparked ongoing discussion in media outlets worldwide.
As travellers grow more sophisticated, the advertising campaigns of old no longer present a surefire win. The formula used to be simple: run a TV ad showing how great your country is. The problem is that many countries have great aspects, and with a proliferation of this kind of advertising, it's tough to distinguish between destinations.
So tourism boards have had to grow more creative. The Australian state of Queensland scored a massive win with its innovative 'Best job in the world' campaign. The sense of competition, the excitement at an unmissable opportunity and the chance to build community enthusiasm for a destination all combined to make the effort a success.
But by now, that's a 'been there, done that' concept. The hunt is on for the next big idea in campaigns. Full credit to the Danes for their creativity (although personally the 'Karen' campaign doesn't feature any of my favourite aspects of Denmark: the proud history, the charming geography, the amiable national psyche, the love of soccer and the Danish national team, and Helsingor Castle - yes, I'm a Hamlet fan).
What do you think? Innovative, fresh look at promoting a destination, or misguided attempt to lure shady characters?
(By the way, if you're curious, you can view the original video on the BBC website.)
Sign up for our weekly newsletter
Get more travel inspiration, tips and exclusive offers sent straight to your inbox