La Ducasse: tips for the dragon slaying festival in Belgium
'Le Dragon, el Biette' by ines saraiva. Creative Commons Attribution
Location: Grand Place, Mons, Belgium
Date: Trinity Sunday
Level of participation: 4 - pull the dragon's tail if you dare
Calling all dragon slayers. On Trinity Sunday each year, Mons shakes off its workaday role as the capital of Hainaut to stage one of Belgium's most riotous battles. Known locally as La Doudou, Mons' great George-versus-the-dragon occasion has attracted royal audiences and is listed by Unesco as a Masterpiece of the Oral and Intangible Heritage of Humanity, proving that dragon slaying really is serious business.
La Ducasse festivities begin with the morning's Procession du Car d'Or, which sees the remains of St Waudru, a 7th-century female miracle worker and the city's patron saint, paraded through town in time-honoured tradition. But the jamboree's highlight comes at lunchtime on the Grand Place with the staging of the Lumeçon, a legendary battle between good and evil in the form of St George astride his black horse against a 9.4m-long wickerwork dragon.
Join the crowd as it surges forward to grab sheaves of brushwood from the 200kg dragon's tail - life threatening stuff, really - or watch from the sardined sidelines.
Essentials: St George is the hero here, so don't get carried away beating up the dragon.
Local attractions: Mons' other great moment in World Heritage fame can be found in the shape of its black-domed, gilded belfry.
More info: www.ducassedemons.be
See other top festivals in May here.
This is an excerpt from Lonely Planet's A Year of Festivals.
This article was first published in December 2010 and was refreshed in April 2013.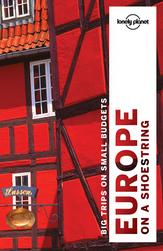 Get to know every country in the world — with Lonely Planet's The Travel Book.