Bruges Beer Tasting
Food, Wine & Nightlife in Belgium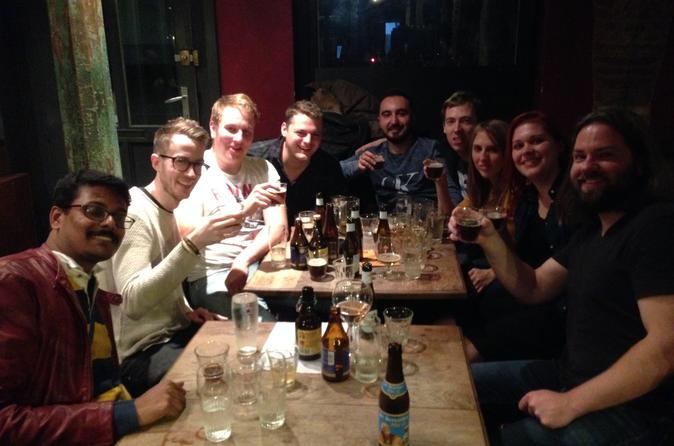 Image by Viator
Information from Viator
Tour description
Looking for a fun night out in Bruges? Expand your beer horizons with a local beer connaisseur!
On our Bruges Beer Tasting, we'll let you try six of the best beers Belgium has to offer. Our local guide will help you expand your beer horizons in a fun and interactive way. The beer tasting takes place every night at
22h00 at the Bauhaus hostel and bar in Bruges.
Simply show up in time to reserve your spot or book it here online. Please note, that the Bruges by Night tour ends at the Bauhaus at 21h30, so you can always join the walking tour first before joining the tasting! The tasting takes around 2hours from start to finish, and we stay at the Bauhaus bar throughout the tasting.
What's included
Local guide
Professional guide
Beverages
What's not included
Hotel pickup and drop-off
---