Crop Over: a guide to festival-time in Barbados
'P7240251' by Meg Stewart. Creative Commons Attribution-ShareAlike
Location: National Stadium, Bridgetown, Barbados
Dates: first week in August. 4-5 Aug 2013; 3-4 Aug 2014; 2-3 Aug 2015.
Level of participation: 2 - join the Calypso hoedown
During Crop Over, Barbados, that jolly British part of the Caribbean, shows nothing resembling a stiff upper lip, and dissolves into three months of rumsoaked fun. The tradition began in 1780, when plantation workers celebrated the end of the cane harvest. The festival declined with the sugar industry, but was revived in 1974, for tourists as much as locals.
The main events in May and June are the Cavalcade, a parade of Calypso and costumes that moves around the island, and an 11-week party at Tim's on de Highway. In July, the pace picks up with heats of competitions such as Pic-O-De-Crop, a fusion of Calypso and social commentary where the players satirise Barbadian foibles over the syncopated rhythms.
In the first week of August, the capital fills with the scent of Bajan cuisine and the sound of steel drums at events such as Bridgetown Market. The Calypso rhythms climax at Cahobblopot on the first Sunday in August, when the Tune of the Crop is announced. The Kings and Queens of the costumed bands parade, and everyone toasts the monarchs with a huge party. The following day, a national holiday, sees the Grand Kadooment, a Calypso convoy of costumes, craziness, fireworks and rum.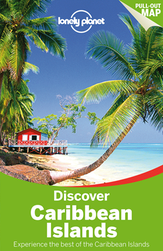 Local attractions: Bridgetown displays its colonial past in obelisks, Gothic parliament buildings and a large Anglican cathedral.
More info: cropoverbarbados.com
See other top festivals in August here.