World's worst shark infested beaches
We all know that in theory we're more likely to be struck by lightning or win the lottery than be eaten by a shark, and the stats* prove it: there have been 1076 reported unprovoked shark attacks in the world since 1990, only 10% of them fatal.
But can we really dismiss the risk? Taking a closer look, it seems there are places in the world where the chances of meeting with your nemesis are far greater than others. Here's where to avoid if you are in fright of the bite (or where you might catch a glimpse if you are in awe of the jaw!):
1.    Florida, USA:  425 attacks, 4 fatal
New Smyrna Beach is the shark attack capital of the world according to the International Shark Attack File.  Anyone who has ever swum here has been within 10ft of a shark. But miles of golden sand and great surf still attract crowds of vacationers willing to take their chances. And with the proportion of fatalities at 1%, it seems the sharks in the vicinity are more likely to Black Tips and Spinner Sharks who mistake humans for other prey rather than Great White hunters.
2.    Australia:  122 attacks, 19 fatal
For a developed country, the percentage of fatalities in Australia is disproportionately high compared to world averages. Whilst attacks have occurred all around Australia, hotspots include Perth, Western Australia, in particular Cottesloe beach where a swimmer lost a battle with a Great White in 2000, and the waters around Byron Bay on the East Coast where there have been several attacks on surfers and kayakers in recent years.
3.    South Africa: 78 attacks, 9 fatal
The ocean along the Garden Route which runs from Cape Town all the way up to Durban is famed for its sharkey inhabitants.  In particular, the stretch of water near Gansbaai known as Shark Alley. You can cage dive here if you really want to get up close and personal.
4.    Hawaii, USA:  66 attacks, 4 fatal
The North Shore of Oahu has seen the most shark attacks in Hawaii.  In fact sharks are so numerous here that you can take shark-spotting guided tours where you are guaranteed a sighting or your money back! Swimming at Kahana in West Maui is also a hotspot.
5.    Brazil 65 attacks, 14 fatal
Recife in northeastern Brazil that has seen the highest numbers of shark attacks in South America. The stats can be explained by the lethal cocktail of coral reef (hunting ground for sharks) and surfers (coral reefs make for unrivalled surf breaks). Paddling in the shallows should give you a fighting chance but head out past the breakers and you'll be fair game.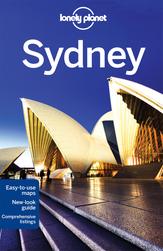 * Stats sourced from the International Shark Attack File
Have you ever seen a shark? Or does a fear of sharks stop you from swimming in the ocean altogether? Tell us your shark tales!