Sydney Gay & Lesbian Mardi Gras: a guide to Australia's biggest party
This is an excerpt from Lonely Planet's A Year of Festivals.
'Sydney Mardi Gras 2010' by andy_tyler. Creative Commons Attribution-NoDerivs
Location: Oxford Street, Sydney, Australia
Date: Beginning in February, and culminating with the parade in early March
What started in 1978 as a defiant civil rights march has become one of Australia's proudest celebrations of diversity, attended by half a million locals and thousands of visitors from around the world. The shenanigans last for a stupendous month of sports, theatre, comedy, cabaret, film, literature and parties, such as the noteworthy Sleaze Ball side event (to some it's the main event). This is the occasion for gay, lesbian, transgender, bisexual and queer Sydneysiders to shine their nipple clamps and comb their merkins for the stardust magic of sleaze.
The culmination of all this gay grandeur is the sparkling parade along Oxford St. Hundreds of Kylie Minogues spin by, Dykes on Bikes thunder through, and the police, who once upon a time made arrests of participants,now participate in the parade themselves, using police vehicles as floats for the occasion. The riveting costume event not only holds its own among global costume parades; it lends a unique character – an extravaganza of gay Australiana – to Carnival. No matter how hard conservative opponents pray for bad weather each year, nothing can rain on this proud parade.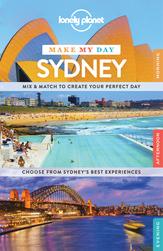 Essentials: To truly be a part of the Sydney Mardi Gras, become a member! You'll be supporting an honourable organisation and get your hands on discounted tickets.
More info: www.mardigras.org.au
See more festivals in March here.