Top 5 reasons to head to Adelaide in 2014
Having always lived in the shadow of its gregarious eastern-seaboard cousins, the 'City of Churches' has been quietly loosening its pious shackles and embracing its liberal foundations. Like a perfectly cellared red, this effortlessly chic city is ready to be uncorked and sampled. Here are five irresistible highlights for your visit to Adelaide.
1. Festivals galore
While Melbourne and Sydney have competed for attention, Adelaide has transformed itself into the perfect host city. It has accumulated some of Australia's most popular sporting and arts events, including the cultural tour de force of the Adelaide Festival (www.adelaidefestival.com.au), the Adelaide Fringe Festival (www.adelaidefringe.com.au) and WOMADelaide (www.womadelaide.com.au). Food fanatics will want to take note of the Adelaide Hills Crush Festival (www.crushfestival.com.au), a celebration of food, wine and fashion on 18-19 January. And every year the streets come alive with the Santos Tour Down Under (www.tourdownunder.com.au), the first stop for cyclists on the UCI WorldTour (it's held from 19 to 26 January in 2014).
2. Urban makeover
The year 2014 beckons big changes for the city's heart, with the completion of the multimillion-dollar refurbishment of the Adelaide Oval, which will link central Adelaide with the Oval and its beautiful surrounding parklands, and historic North Adelaide further on. For some inner-city calm, find one of the 'parklets' scattered around Adelaide. Part garden, part bench seating, these green spaces are a chance for cafe patrons and travellers to take a load off in the midst of an urban jungle. With a diversity of eating precincts, from Leigh Street – where Udaberri (www.udaberri.com.au), a supercool Basque pintxos bar, draws an eclectic crowd – to the Asian-inspired Gouger Street and the Mediterranean-influenced Rundle Street, Adelaide's food scene is a delicious mix.
Sir Donald Bradman statue at the Adelaide Oval. Image by Amanda Slater / CC BY-SA 2.0.
3. Boutique shopping
The local shopping haunts of Norwood and Unley have always been popular, but new boutique strips in previously off-the-radar suburbs make exploring the wider surrounds a must. Try Queen Street, Croydon, where Industrial Revolution (www.industrial-revolution.com.au) – a treasure trove of recycled furniture, ventriloquist dummies and '50s sci-fi ephemera – trades alongside a Scandi-inspired furniture store and the carbelicious Red Door Bakery (www.reddoorbakery.com.au).
4. Wine country
A mere 20-minute drive from the city are the Adelaide Hills, a rolling patchwork of dairy farms, vineyards, market gardens and orchards. Stop for a wine flight at the Shaw & Smith tasting room and quaff the buttery smoothness of their M3 chardonnay. Hop over the road to sample Nepenthe's sauvignon blanc before hitting Bird in Hand's cellar door for a seasonal antipasto platter and a sampling of stunning sparkling wines. (If time permits, en route back to the city stop at chocolatier Haigh's factory door to complete a day of pure indulgence.)
Noarlungha Pier in Adelaide. Image by Les Haines / CC BY 2.0.
5. Beauteous beaches
The beauty and abundance of Adelaide's beaches is one of Australia's best-kept secrets. The neighbouring Henley and Grange Beaches are perfect family-friendly examples; after a day on the sand, you can down a refreshing Vale Pale Ale and munch on some salt-and-pepper squid and chips while watching the sun set over the ocean. Just watch out for the rips – Adelaide beaches have some notorious and deadly ones, so paying attention to lifeguards and swimming between the flags is a must for beach-goers.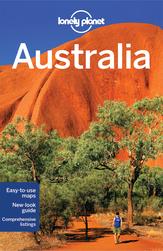 Where to stay
Rooms at the Majestic Minima Hotel in North Adelaide are a work of art. Australia's first self-check-in hotel recently commissioned semi-professional South Australian artists to transform each room into a unique artistic creation; guests can now stay in rooms such as Hills Hoist or Peace.