Henley-on-Todd Regatta - world's best festivals
'Todd River, Alice Springs' by Andy_Mitchell_UK. Creative Commons Attribution-ShareAlike
Location: Alice Springs, Northern Territory, Australia
Date: Saturday at the end of August/beginning of September
Level of participation: 5 - get ready for the desert challenge
Nothing stops the sports- and beer-loving people of 'the Alice' having a good time. Since 1962, the outback town has held an annual regatta on the sandy bed of the dry River Todd. The 'boats' are bottomless and the crews race barefoot with their lightweight craft hauled up around their waists. No oars, coxes or winged keels are required here, just a swift pair of heels.
The boats come in all shapes and sizes - yachts with sails, kayaks, flatbottom boats pushed through the sand using shovels, and even a bathtub derby where contestants carry a passenger in a tub. Add to that a sand-ski race, a tug-of-war, a 'surf rescue' and iron-man and -woman events. There's plenty of outback anarchy away from the bathtub action. Locals don oddball outfits, a procession of boats and floats winds its way through the streets and, in proper outback style, enough booze flows to fill the Todd.
One of the most famous fixtures in a country obsessed by sport, the event began, like many great Australian traditions, as a piss-take. In this case, the target was the regatta in Henley-on-Thames, where the English upper class scoffs champagne and strawberries.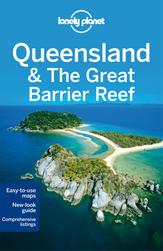 Local attractions: southwest of Alice are the breathtaking rock formations Kings Canyon, Kata Tjuta (the Olgas) and Uluru (Ayers Rock).
More info: www.henleyontodd.com.au
See other top festivals in September here.