What's new in Japan for travellers?
Kinkaku-ji in Kyoto, Japan by Syvwlch, CC BY 2.0.
The incredible plummeting yen
Let's start with the most important change of all: the yen has plummeted in value in the past few months, losing an incredible 20% against the US dollar. Japan has never been such good value. So, forget all you've heard about Japan being one of the most expensive countries on Earth: it is now the cheapest country in the developed world.
Extended bullet train lines
Japan's famous bullet trains (shinkansen) make exploring the country a breeze. Tearing across the landscape like earthbound jet planes, few trains rival the shinkansen for speed, comfort and convenience.  You can board in Tokyo at around 9am and be in the old capital of Kyoto in two and a half hours, all while enjoying the scenery from what feels like a business-class seat on a good airline.
Due to a frenzy of building, the shinkansen lines have been extended to the city of Aomori, at the northern tip of  Honshū (Japan's main island), and south to the city of Kagoshima, on Kyūshū, Japan's major southern island. So it's now possible to traverse almost all of mainland Japan by shinkansen. Best of all, with a Japan Rail Pass (www.japanrailpass.net) you can get unlimited rides on shinkansen (in addition to all other Japan Railways trains, buses and ferries) for less than US$300 a week. Simply put, this is some of the greatest travel value going.
Kabuki is back in Tokyo
In April 2013 Kabuki-za, Tokyo's premier venue for kabuki, reopened after a multi-year renovation. For fans of this beguiling theatrical experience, this is brilliant news – it's no longer necessary to trek all the way to Kyoto to savour this magical spectacle of lights, sound and otherworldly costumes.
Kabuki actors fighting on the stage. Image by Kazunori Nagashima / Taxi Japan / Getty Images.
Budget airlines come to Japan
Japan Airways and All Nippon Airways enjoyed a monopoly on domestic flights for years but recent deregulation has opened the door for budget airlines, and now the two big carriers are facing serious price competition from no fewer than seven budget carriers. Distant destinations like Hokkaido and Okinawa are now within the reach of even budget travellers – skiers and divers take note!
Microbreweries are booming
While most travellers think only of sake when it comes to a tipple in Nippon, beer lovers will be delighted to discover that microbreweries and brewpubs are popping up all over the archipelago. And if you know the Japanese, you know that when they get into something, they get really into it. The result is a range of incredibly drinkable craft beers that can hold their own against the best of the microbreweries in North America and Europe. In fact, the offerings are so good that craft beer pilgrimages have become something of a trend among savvy beer lovers in Japan.
Hip capsule hotels
Japan's famous capsule hotels used to be little more than the refuge of sozzled salarymen who missed the last train home. Not anymore. A wave of cool designer capsule hotels has swept the country. One good example is the Capsule Ryokan Kyoto. You could also try the Capsule & Sauna Century Shibuya (1-19-14 Dogenzaka) in Tokyo, or First Cabin in Osaka.
A sky tree blooms in Tokyo
If you really want to get some perspective on the sprawling city of Tokyo, head up to Asakusa and board a lift to the top of the Tokyo Sky Tree (www.tokyo-skytree.jp/en), which opened in 2012. Soaring to 634m and featuring two observation decks, this is the best way to view all of Tokyo – and if you're lucky, you might even catch a glimpse of Mt Fuji to the west.
Tokyo Sky Tree, by T.Kiya, CC BY-SA 2.0.
Follow in the footsteps of James Bond
The island of Gunkai-jima (also known as Hashima-jima), about 15km from Nagasaki, served as the secret base of the arch-villain Raoul Silva in the film Skyfall. Tours leave from Nagasaki for this truly peculiar abandoned coal mining island, which resembles a giant battleship (hence the Japanese name, which means 'Battleship Island').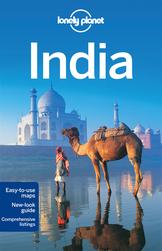 Maglev museum
The SCMaglev and Railway Park opened on the outskirts of Nagoya in March 2011.  This fantastic new museum (www.nic-nagoya.or.jp/en/e/archives/3300) features a real maglev train, shinkansen and classic trains. It's a must-see for train lovers.