Festivals of the world: where to go in January
This is an excerpt from Lonely Planet's A Year of Festivals.
Festivals are a living, dancing museum of cultures and traditions in an increasingly globalised world. There is no better place for travellers to understand a country than an event where it proudly celebrates its individuality, whether through music, camel races or monumental food fights.
The top festivities for January are listed below. Start the year with a bang, a drum, a chant, a bath, etc.
Location: Nassau, Bahamas.
Dates: 1 January and 26 December
Celebrated throughout the country, Junkanoo is at its wildest best in the capital city, Nassau, where the first 'rush' (as the parade is known) takes place on Boxing Day and the second on New Year's Day. Read more.
Location: Cape Town, South Africa.
Dates: Starts 2 January, and goes for a month
Cape Town's largest carnival is a noisy, joyous and disorganised affair featuring marching troupes adorned in practically every colour of satin, sequin and glitter. Read more.
'Museo del carnaval, Pasto, Colombia' by Carlos Adampol. Creative Commons Attribution-ShareAlike 
Location: Pasto, Colombia
Dates: 5–6 January
One of South America's oldest festivals, Pasto's piebald celebration dates back to the time of Spanish rule, when slaves were allowed to party on 5 January, with their masters showing approval by painting their faces black. Read more.
Location: Bikaner, India
Dates: Varying dates in January (during the 10th month of the Indian lunar calendar)
Held over two days, it's a homage to the humped ones. There are camel races, camel rides, camel tugs-of-war, a camel pageant, dancing camels, competitions for the best decorated camel and the best camel haircut, and even a camel beauty contest. Read more.
Location: Essakane, Mali
Dates: Second weekend in January
For three days a year, a desolate patch of Saharan sand, 65km north of Timbuktu, hosts 'the world's most remote music festival'. Read more.
Location: Ouidah, Benin.
Date: 10 January
The celebrations begin when the supreme voodoo priest slaughters a goat to honour the spirits, and are marked by much singing, chanting, dancing, beating of drums and drinking of gin. Read more.
'Wakakusayama Yamayaki' by Sam Sheffield. Creative Commons Attribution-ShareAlike
Location: Mt Wakakusa-yama, Nara, Japan
Date: Second Sunday in January
Winter in the Japanese region of Kansai would seem a good enough excuse for one of the world's biggest bonfires, but in Nara they point to history as the reason for setting alight an entire hill each year. Read more.
Location: Quiapo, Manila, Philippines
Date: 9 January
The miracle-wielding Black Nazarene is a life-size statue of Christ carved from ebony. It was brought to the Philippines from Mexico in the 17th century and placed in Manila's Quiapo Church in 1767. Read more.
'parade01' by martiniko. Creative Commons Attribution 
Location: Kalibo, Philippines.
Dates: Third week in January
The amazing Ati-Atihan is the Philippines' biggest, wildest and best Mardi Gras, a week-long street party that rages from dawn to dusk, peaking on the third Sunday in January. Read more.
'Tamborrada infantil' by Bichuas (E. Carton). Creative Commons Attribution-ShareAlike
Location: San Sebastian, Spain.
Date: 20 January
At the stroke of midnight a flag is raised in Plaza de la Constitucíon and regiments of soldierly drummers begin parading through the resort town, banging and thumping at drums and barrels to celebrate (or wake from the dead) the city's eponymous patron saint. Read more.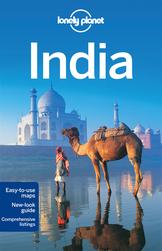 DSCF0534' by Giustino. Creative Commons Attribution
Location: Fasilidas' Bath, Gonder, Ethiopia
Dates: 18–20 January
Ethiopia's most colourful festival commemorates Jesus' baptism in the River Jordan and is celebrated around the country, though it's most spectacular in the former capital of Gonder. Read more.