Gateway to the Cardamoms: jungle trekking at Chi Phat
First things first: any journey into the Cardamoms is not for the faint-hearted. But if rugged isolation, bamboo whippings and medicinal bloodletting (read: leechfest!) are your idea of heaven, read on…
Chi Phat, a small village on the Preak Piphot River, sounded like a gentle introduction to tackling the vast wilderness of the Cardamoms. Formerly a hotspot of poaching and illegal logging, dusty Chi Phat has become a hub of environmentally-friendly adventure activities, thanks to the efforts of a community-based ecotourism initiative (CBET) shored up by the Wildlife Alliance.
My first afternoon at Chi Phat fitted the 'gentle introduction' bill, with a home-cooked lunch and a leisurely cycle to a secluded waterfall. This jungle business is a cinch, I sighed, the torrent pummelling my back. Twelve hours later and I was gagging on my words: after an unhurried boat ride upriver at dawn, I found myself trekking through a clammy jungle I never knew existed outside of Apocalypse Now. An unremitting barrage of leeches and an eight-hour squelch through rainforest that lived up to its name brought this Melbourne girl to the odd paroxysm or two, but as my guide pointed out the joyful hoots of swinging gibbons and telltale tracks of nearby sun bears, my apoplexy soon turned to awe.
A night in the jungle can be nerve-wracking, no matter how tightly your hammock is zipped; the forest pulses with the grunts of wild pigs, the slithering of snakes and ghostly calls from the treetops. But morning is a revelation; as my guide — an ex-poacher with invaluable local knowledge — hacked a path through clawing bamboo to a watering hole echoing with the cries of native hornbills, the sense of discovery and adventure was intoxicating.
My return to civilisation was meant to be hastened by mountain bike, but as I toppled repeatedly over tree roots, it seemed the jungle didn't want to let me go. And as forest gave way to fields, I realised: I didn't want to go either…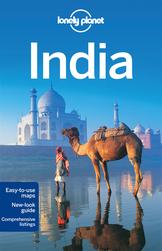 The Chi Phat CBET offers an ever-expanding range of Cardamoms eco-activities, including mountain biking, trekking, visits to ancient burial jars and wildlife expeditions.
Tamara Sheward travelled to Cambodia on assignment for Lonely Planet. You can follow her adventures on Lonely Planet: Roads Less Travelled, screening internationally on National Geographic.