The world's greatest natural wonders
What are the most amazing natural wonders on the planet?
It's a question I got asked today by the good folks at Australia's Sunrise program. They wanted to know how Australia's candidates stack up.
You see, the 'New 7 Wonders' project, having tackled the question of what the world's greatest wonders are, is now turning its attention to nature. Starting from a master list of hundreds, they've whittled the attractions down to a shortlist of 28.
That's still an enormous number. So we picked our favourite wonders from each continent in order to get down to a manageable top 7 list. (Antarctica didn't get a spot on the original list, so we've split Australia and the Pacific.)
Here's what we came up with. What do you think?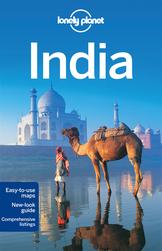 We think we've packed in the picks of the litter, but we know that you'll disagree with some of these. Angry that Halong Bay didn't make the list? Wondering how somewhere like Cappadocia didn't even make the finals?
Let us have it.