Honduran food for beginners
This is an excerpt from the Food & Drink chapter of Lonely Planet's guide to Honduras & the Bay Islands.
Somehow, despite its ethnic diversity and many cultural influences, Honduras never developed a distinctive local cuisine. The best variety is on the North Coast, where the seafood is fresh and varied, especially fish, shrimp, conch and lobster.
For breakfast, the plato típico reigns supreme. From deep in La Moskitia to the heart of San Pedro Sula, the 'typical plate' means eggs, beans, fried plantains, cheese, cream, a piece of sausage or bacon, served with tortillas or bread and coffee.

Image by Lori_NY
A lunchtime plato típico includes a piece of meat – bistec (beef), chuleta (pork chop) or pollo (chicken) – served with beans, rice and a side salad and tortillas or bread. This is not much different from a standard dinner plate, though that would rarely be called a plato típico. And whereas lunch meats are usually just grilled or fried, dinner dishes might also include a somewhat more involved preparation, like encebollada (covered in grilled onions) or entomatada (covered in tomato sauce).

Image by zamed
If fish is one of the options, it can usually be prepared frito (fried) or al ajillo (with garlic). With dinner or drinks, you may be served anafre – runny, refried beans served with tortilla chips in a clay pot with a small chamber in the bottom for hot coals, which keeps the beans bubbly. It's a sort of Honduran fondue.
On the North Coast, it's hard to go wrong by ordering fish – for the freshest piece, ask the server which of the dishes is prepared with fish caught that same day. Also be sure to try ceviche de pescado (fish ceviche, where the fish is marinated in lime juice, garlic and seasonings).

Image of ceviche de pescado by intimaralem85
Sopa de caracol (conch soup) is a Bay Islands' specialty made with potatoes and coconut milk. But with reports of widespread illegal conch harvesting, local environmentalists recommend against sampling the soup. Another meal to avoid is iguana – they are an endangered species.
Garífuna communities on the North Coast are famous for pan de coco, a dense sweet bread made with fresh coconut. It's often sold on the street by women and children, and is good for long bus rides. A staple of the Garífuna diet is casabe, a crispy waferlike bread made from yucca roots in a long and time-consuming process. Eaten alone, casabe (also spelled cazabe) is rather bland, at least to most Western palates.

Image of pan de coco by Renata Avila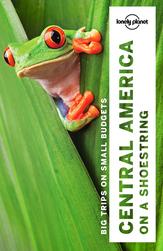 More appealing is tapado de casabe (casabe stew) in which the wafers are boiled until soft, and mixed with broth, cabbage, salted pork, vinegar, salt and pepper. On the Bay Islands, another traditional – and delicious – food is bando, a seafood stew made from pretty much whatever is handy (including fish, crab, mussels, potatoes, yucca and coconut milk) boiled over a fire.
More culinary insights can be found in Lonely Planet's guide to Honduras & the Bay Islands