Festival fun, Cuban style
Through war, austerity, rationing and hardship, the Cubans have always retained their infectious joie de vivre. Even during the darkest days of the Special Period, the feisty festivals never stopped; a lasting testament to the country's capacity to put politics aside and get on with the very important business of living.
Time your trip to Cuba to coincide with any of these festivals, and you'll learn a thing or two about having fun!
Fiesta de la Toronja (March)
Famous for its citrus plantations, Isla de la Juventud celebrates the annual grapefruit harvest with this animated excuse for a party in Nueva Gerona where the guachi (grapefruit schnapps) flows freely.
Cubans' joie de vivre is infectious. Go on, join the party. Image by Alan Kotok / CC BY 2.0
Festival Internacional de Cine Pobre (April)
Seaside Gibara – Cuba's antidote to Hollywood – is where mega-poor film makers come to see mega-good movies made on mega-low budgets. Hook up with some of Latin America's cash-strapped but talent-rich movie guerrillas and leave your teary Oscar acceptance speech at home. Inaugurated in 2003, the Cine Pobre was the brainchild of late Cuban director Humberto Solás, and lasts for a week.
Día de los Trabajadores (May 1)
Hundreds of thousands of flag-waving Cubans converge on Havana's Plaza de la Revolución on Labor Day to witness military parades and listen to impassioned annual 'worker's day' speeches. It's a fantastic spectacle, even if you're lukewarm about the polemics.
Jornada Cucalambeana (late June)
Cuba's celebration of country music and the witty 10-line décimas (stanzas) that go with it takes place about 3km outside unassuming Las Tunas at Motel Cornito, the former home of erstwhile country-music king Juan Fajardo 'El Cucalambé.'
Carnaval de Santiago de Cuba (July)
Draw a line between New Orleans and Rio de Janeiro and chances are you'll pass pretty close to Santiago de Cuba, the home of Cuba's colorful carnival and, in many minds, the country's most 'Caribbean' festival. Held in the last week of July, it's a scorching affair, with open-air grandstands erected along Av Garzón. Floats, dancers, rum and rumba - all the ingredients are there for maximum mayhem!
Festival Internacional 'Habana Hip-Hop' (August)
Organized by the Asociación Hermanos Saíz – a youth arm of Unión de Escritores y Artistas de Cuba (Uneac; Union of Cuban Writers and Artists) – the annual Havana Hip-Hop Festival is a chance for the island's young musical creators to improvise and swap ideas. See, it's not all salsa and mambo around here.
Fiestas de los Bandas Rojo y Azul (November)
Considered one of the most important manifestations of Cuban campesino (country person) culture, this esoteric fiesta in Ciego de Ávila settlement of Majagua splits the town into two teams (red and blue) who compete against each other in boisterous dancing and music contests.
Festival Internacional de Jazz (November)
Not salsa, not rumba, but jazz. Cuba has an unnerving habit of taking any international musical genre and reinventing it for its own purposes. Intrinsically linked to Cuban jazz maestro, Chucho Valdés, the festival is staged in the Karl Marx, Mella and Amadeo Roldán theaters in Havana, and draws in top figures from around the world for some truly memorable concerts.
Las Parrandas (December 24)
To casual observers, Remedios suffers from cultural schizophrenia. For 99% of the year it's a sleepy colonial backwater. And then, on Christmas Eve, out come the fireworks, floats, costumes, spirit and passion, as the locals show off in Las Parrandas.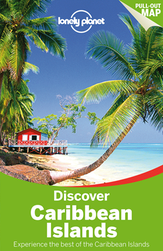 Fiesta de la Cubanía (every Saturday night!)
Effervescent dancers shoulder up to rows of cerebral chess players in Bayamo's weekly streetside shindig. This long-standing Saturday evening street party is like nothing else in Cuba. Set up willy-nilly along Calle Saco, there are homemade snacks, the spit-roasted pork, a local oyster drink called ostiones, and quaintly surreal mechanical street organs.
Ready to join the party? Grab a copy of Lonely Planet's Cuba guide on your way out, and have fun!