Effective habits of great travel writers
When I was writing the first edition of Lonely Planet's Guide to Travel Writing, we decided to incorporate interviews with a wide range of travel writers, editors and agents into the book, thinking that readers would profit from hearing a spectrum of experiences and opinions.
We've continued this feature in succeeding editions; the new (third) edition features 26 interviews with such luminaries as Keith Bellows of National Geographic Traveler, Simon Calder of the Independent, Catharine Hamm of the Los Angeles Times, and Jim Benning of WorldHum. One of the lessons I gleaned from interviewing authors is that certain habits seem to help ensure their success. Here are three of these common habits.
Guides by Chris Brown. CC BY-SA 2.0
Choose a subject niche and build a digital platform for it
Guidebook writer Paul Clammer attributes his first job with Lonely Planet to just this strategy: 'I'd travelled in Taliban-era Afghanistan and written a website about it. After their ouster I added more travel information, so it evolved into an online guide. In 2003 Lonely Planet was looking to send an author to Afghanistan for the first time since the 1970s, had seen my site, and got in touch.'
Clammer underscores the importance of focusing on a particular subject area: 'Develop an area of expertise, so you can really sell your skill set to editors. My foot in the door was Afghanistan, but it could equally be something like trekking or regional food. You need something on your résumé to help you stand out against the competition.'
Freelance writer Danny Palmerlee agrees: 'Start a blog, and make it specific about a country or a city or a cuisine and you'll build credibility. It shows that you have a passion and a knowledge about something, and editors like to see that when screening potential authors.'
Wanderlust and Big Issue contributor George Dunford concurs that the digital platform is a must: 'Starting with a blog is the best idea. You won't make a fortune out of a blog but you'll get feedback from your audience and you'll get practise writing. Plus you never know who will read your blog.'
Guide book guiding us by Craig Morey. CC BY-SA 2.0
Cultivate the entrepreneurial art of diversification
Rolf Potts, author of Vagabonding and Marco Polo Didn't Go There, focuses on the critical habit of thinking of one's writing as a business: 'While writing well is key, travel writing also involves a degree of business savvy. You have to familiarise yourself with the kinds of publications that are out there, develop working relationships with editors, promote your work through online and social media, and stay attuned to trends in an ever-changing travel-writing market. These business aspects of the profession sound less romantic than the travel and writing parts of travel writing, but they're important skills to develop.'
Stanley Stewart, twice winner of the Thomas Cook Travel Book of the Year Award, emphasises another aspect of diversification: the need to get multiple stories from one trip. 'Travel writers need to be able to double up – so when you are in Rome doing a story about riding a Vespa along the Appian Way for newspaper X, you are also getting the info together for a restaurant story for magazine Y and a piece on the Colosseum for newspaper Z.'
Job diversification is an equally important habit to cultivate, as freelance writer and Lonely Planet author Mara Vorhees says: 'It's essential to supplement your guidebook writing with other writing gigs and even other jobs – teaching, temping, waiting tables, whatever it takes.'
Contemplate – and convey – your connection to the story you want to write
Legendary adventurer and writer Tim Cahill puts this plainly: 'When I was editing, the most common mistake I saw writers make was submitting their journal. A day-by-day chronicle of events, as seen in a journal, is raw material. One needs to think about that raw material. Hold it to the light and turn it this way and that until you see a prism. When I read a story that begins: "January 19th: The plane descended over neat cultivated fields that reminded me of a child's blanket…" I can be almost sure that I'm going to read a journal. Which means that this has been submitted by someone who hasn't thought much about what happened.'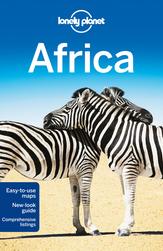 Pico Iyer, author of acclaimed books such as Video Night in Kathmandu and The Lady and the Monk, articulates the importance of the personal connection this way: 'Always begin by asking yourself what you have to bring to the Taj Mahal or the Grand Canyon or Venice that no one has brought before. What is particular about your experience and background and interests that will allow you to see and describe things that most of the rest of us could never see?'
Stanley Stewart focuses on the habit of incorporating a variety of storytelling techniques and qualities into a travel tale: 'Good travel writing needs much the same ingredients as any good story – narrative drive, characters, dialogue, atmosphere, revelation. Make it personal. Let the reader know how the place and the experience are affecting you. Too many travel writers seem to believe that the journey 'makes' the story. It doesn't. In the end, anyone can travel to Timbuktu, but only a few people will write about the journey well.'